As the end of summer approaches, so does the last of the hot summer music from hip hop's finest.  The latest batch of all-male mash-ups are comprised of some surprising pair-ups and lots of old school favorites. Here's what we'll be bumping ˜til the weather cools off.
Chris Brown ft. Kevin McCall: Strip:  The first single from Breezy's hip hop mixtape, Boy In Detention (due out this week) features a fantasy world starring Chris and a stripper, with McCall providing the rap over Brown's sexy crooning Take it off / I want to love ya / Everybody, want to touch ya / Your movin' right / I want to see what's up under / You can back it up / Beep, Beep / Like a trucker.  The up-tempo track was produced by Tha Bizness.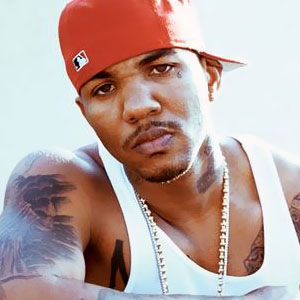 Game ft. Wiz Khalifa & B.o.B: Standin' On A Corner: This trio was a bit unexpected, but managed to deliver a delicious dose of Cali swagger.  More melodic than most Game records, this single gives each of emcee equal time to shine over the unique beat.
Gucci Mane ft. Waka Flocka Flame & Rocko: In My Business The second Rocko-tinged single from Ferrari Boyz features Waka Flocka in full effect over the heart-pounding, hard-hitting beat of this street style track that can't help but make you feel ballsy.
Wale ft. J. Cole: Bad Girls Club: The duo dropped this track in July sending the ladies into a frenzy with their sexy ode to their ideal perfect 10.  In his signature style, Wale kicks off the track by commanding Bad bit*hes get low right now followed by Cole's sensual delivery of loving lyrics.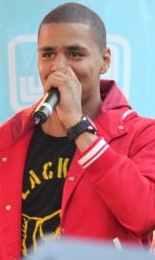 Timbaland ft. Pitbull and David Guetta: Pass At Me: This sexy single took a second to grow on me, but now that it has, I can't get the sassy song out of my head.  While the sound is a twist for Timbaland's usual club-banging style, Pitbull's command of the latin sound shines through; resulting in a unique ditty you can't help but salsa to.
Pusha T ft. Tyler The Creator: Trouble On My Mind: Pusha goes hard in this mash up with Odd Future's Tyler the Creator, who delivers a particularly appealing verse, proving his ability to stand out from the Wolfpack.  He and Virginia-bred T (who took the opportunity to congratulate Obama on off-ing Bin Laden) served up a big budget video starring the do as a pair of comical criminals.
J. Cole ft. Trey Songz: Can't Get Enough:  Cole warns us out the gate that this song is for the grown and sexy, opening with I ain't got no kids yet, but this here is for practice¦ before launching into an all-out attack on the ladies' libido. Trey provides the hook to the sizzling single where Cole promises to be more than a sure thing.  Sounds good so far, but we're still waiting for his phantom debut album to drop.
Game ft. Dr. Dre & Snoop Dogg: Drug Test:  The West Coast is BACK in this mash-up from three of Cali's most popular reps. The second single from Game's upcoming R.E.D. album does not disappoint. The classically California beat is a throwback to Dre's signature sound, with Snoop and Game hitting the mic hard to stake LA's claim on the rap game. Beautifully bump-able, this is the kind of track reminds me what west coast rap is supposed to sound like.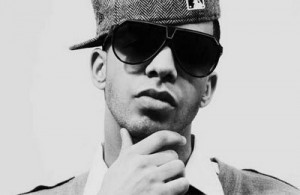 In other news, fans are gearing up for Drake's October release of Take Care after he dropped the album's first single, Headlines  last week. While he says the single is by no means the best of what the eighteen-track LP has to offer, fans will appreciate it. It's a great record, I want people to party to it, but at the same time, the fans, the people who care about my career, the people that follow me, will find a message in it, he told HipHopDX.  He also revealed the album will be reminiscent of his first mixtape release, So Far Gone and calls it his best yet.
With the summer wrapping up and the fall shaping up to be a great music season, we'll pray the warm weather and hot tracks keep on coming.