Amy Kuney is a name on the rise. Her tracks"recently rocketed to the millions in the indie thriller flick Catfish and the FOX smash reality show So You Think You Can Dance"are making waves across the board.
What is it about Kuney's sound that makes her so irresistible? The timbre of her voice tells a story, delivering delicate melodies with arena anthem authority topped off by hooks that stay with you well past the final chord.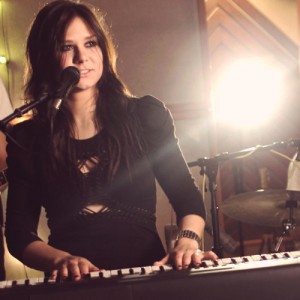 "Gasoline Rainbows" is no exception to this standard and one of the many reasons the song landed Kuney the Ernie Ball Grand Prize in the July Singer-Songwriter (Female) Channel on OurStage. The prize? A year's supply of strings and accessories courtesy of Ernie Ball.
Yesterday we caught up with Amy on Twitter (hope you're following @OurStage) to chat about her win and her new album… all in 140 characters or less.