With touches of everything from psychedelia to folk-rock to prog, singer/songwriter Jonathan Wilson's new album, Gentle Spirit, is something of a beard rocker's"or more accurately, beard balladeer's"wet dream, the kind of recording that sounds like it was meant for spinning seductively around a turntable while the listener sits cross-legged on the floor absorbing the credits and cover art like they're part of a sacred text. And the seventy-eight-minute opus, lovingly recorded on analog gear, has indeed been made available as a double-vinyl LP.
But if you end up discovering Wilson's work digitally, don't despair"the experience isn't analog-exclusive. The magic is still there, Wilson says, looking at a digital scan of a painting you love still conveys the intent, maybe not the detail and resolution, but the intent is still there. Besides, it's not like Gentle Spirit was a live-in-the-studio recording; Wilson played the majority of the parts himself, diligently overdubbing each instrument as part of a long, laborious process. The one-man-band approach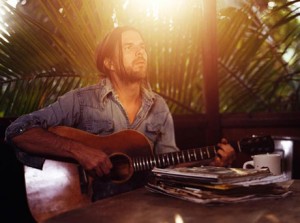 comes very naturally, he says, I've always recorded that way. Gentle Spirit was the first record of mine that had guests helping me musically. I enjoy both sides, live tracking with others and also being completely alone, working it all out. While it's not a concept album, Gentle Spirit nevertheless has the feel of a slowly unfolding song cycle that makes a long elegant arc. It's not the kind of thing you just throw together. I had a vision for the basis of the record, Wilson affirms, the bulk of the songs and the record's meaning, but many things unfolded along the way, the record took many, many months to finish, it was an extended process.
During that process, the guests that Wilson mentioned turned up at his Laurel Canyon HQ to add some additional sonic flavoring. The most frequently appearing would probably be Otto Hauser and Adam McDougal, Wilson says, Otto was the drummer for Vetiver, Adam the organist for the Black Crowes. Both of these gents came up to my Laurel Canyon house and jammed many, many times, so these relationships were solidified musically way before we tracked together for Gentle Spirit. Same goes for [Black Crowes singer] Chris Robinson and [Vetiver leader] Andy Cabic.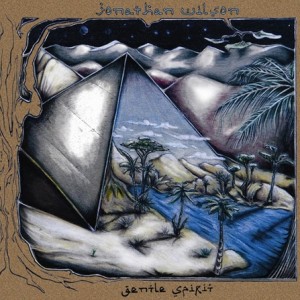 It's no accident that North Carolinian Wilson wound up in Laurel Canyon. He's long been inspired by the scene centered around that LA neighborhood in the late ˜60s and early ˜70s with the likes of Crosby, Stills & Nash, Joni Mitchell, Jackson Browne, et al. In fact, Browne is among the many artists with whom Wilson has worked as a guitarist. Jackson is truly an inspiration, Wilson admits. I'm proud to say he's a friend, and he's such a special guy. His transfer of emotion and the human condition to song is some of the finest in history. He's the most eloquent man I know, a master of language and a master musician. From Jackson you see where unwavering commitment to quality and musical values leads you. He's in love with life and he operates on a very fine-tuned frequency. Of his long-held passion for the classic Laurel Canyon sound"a passion evident on Gentle Spirit"Wilson says, My musical loves, passions and inspirations have always been consistent since my first multi-track recordings in middle school. I would say my LA-based influences were in place many years before I moved to California.
As gracefully billowing layers of guitars and keyboards float beneath Wilson's warm, breathy vocals, echoes of everything from David Crosby to Nick Drake to the balladic side of Pink Floyd can be gleaned. But in the end, Gentle Spirit isn't about borrowing another generation's musical toolkit, it's about plugging into a timeless vibe that's been humming in the air waiting for someone who knows how to work it. And that someone is undoubtedly Jonathan Wilson.