Let's face it, sometimes the past should stay dead. But when an awesome musical artist fades from popularity, their fans later wonder, "Where are they now?"  You may not know it, but many artists you loved in the past are still hard at work writing new albums or preparing to tour once more.  Fortunately, you now have "Second Coming" to reintroduce you to some of your favorite acts of the last few decades and give you the scoop on what you can expect from them in the future!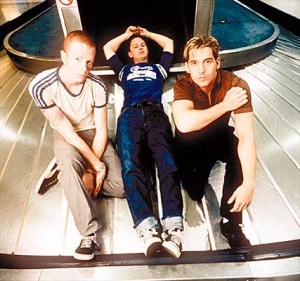 THEN: In 1998, alternative rock trio
Eve 6
rose to fame 
with their smash debut single, "Inside Out" (though most people will know it best by the line: "
Rendezvous
and I'm through with you"). The song reached #1 on the Billboard Alternative Songs chart and stayed in the top 2 for 13 weeks – a huge feat for any artist, let alone three eighteen-year olds. Since then, Eve 6 has had several hits, including "Leech," "Promise" and "Here's to the Night." The latter peaked at No. 30 on the Billboard Hot 100 and has been a staple in prom night/graduation playlists for the past eleven years. Unfortunately, the band saw poor sales of its third album,
It's All In Your Head
, and called it quits in 2004. Eve 6 regrouped in 2007 with a new guitarist, but it wasn't until a few years later that they knew what needed to be done…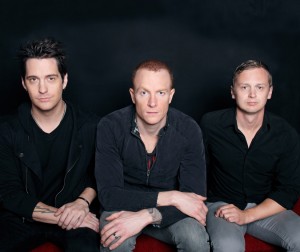 NOW: In 2011, Eve 6 reunited their original lineup, signed with Fearless Records and hit the studio once again. Just last week, the band announced that they will be releasing their fourth album, Speak In Code, on April 24th. The album has been mixed by Chris Lord-Alge (Green Day, David Bowie), so we know it'll definitely sound awesome. Speak In Code's first single, "Victoria," will drop on March 19th.  Judging from some live videos we've seen, the song has a groovy beat, a sing-along chorus and some lyrics about needing another Tequila. We can't wait to hear more!
Ready for a blast from the past? Check out the music video for "Inside Out" below! And stay tuned to OurStage Magazine for our upcoming Exclusive Q&A with Eve 6!