pubished by
kateb
on
February 3rd 2012

The Good
Madonna gets backup for Super Bowl halftime show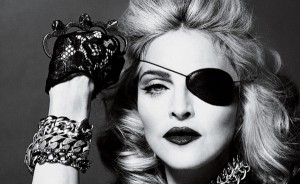 Elton John has already advised Madonna to lip-synch good at the Super Bowl halftime show this weekend, so clearly some people have low expectations for her performance. Madonna's no fool, though. She's recruited M.I.A. and Nicki Minaj to join her on her new single, Gimme All Your Luvin'. The technicolor onslaught of these two ladies is sure to draw attention away from whatever her mouth is doing. Well played, Madge.
OK Go teach us about primary colors
Ever wondered what primary colors were? If your answer is yes, then our education system has really failed you. But fear not, because OK Go are here with another stop-motion masterpiece. Watch them rock the color wheel for Sesame Street below.
The Bad
Don Cornelius, creator of Soul Train, dies
Very sad news for lovers of disco, bell bottoms and line dancing. Don Cornelius, creator and host of the dance show Soul Train passed away from a self-inflicted gunshot wound to the head this week at his home in Sherman Oaks, CA. He was seventy-five. With Soul Train, Cornelius helped introduce black culture to millions of Americans during the ˜70s and ˜80s. Thankfully, we still have videos like the one below to remind us of Cornelius's legacy. R.I.P.
Leslie Carter, sister to Aaron and Nick Carter, dies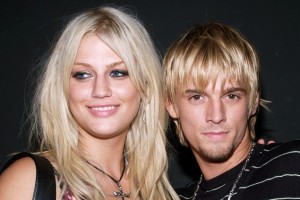 Leslie Carter, the sister of Nick Carter and Aaron Carter, passed away this week in upstate New York. Carter was a singer in her own right, contributing her song Like Wow! to the Shrek soundtrack in 2001. She was twenty-five. No details have been released about the cause of death. R.I.P.
The Ugly
Taiwan pokes fun at Lana Del Rey
Poor LDR. Everyone's taking a pot shot at her. First Juliette Lewis, now Taiwan. Next Media Animation just released this animated chronicle of the singer's trials and tribulations. Keep your chin up, Lana. You may be a strange bird, but we still love you.
Newt Gingrich sued by Survivor
When Newt Gingrich used Survivor's Eye of the Tiger to pump up audiences at his rallies, he pumped up the band ¦ with rage. This week Survivor announced plans to sue Gingrich for using their music without permission, and ruining the movie Rocky for everyone.
Miscellany