Let's face it, sometimes the past should stay dead. But when an awesome musical artist fades from popularity, their fans later wonder, Where are they now?  You may not know it, but many artists you loved in the past are still hard at work writing new albums or preparing to tour once more.  Fortunately, you now have Second Coming to reintroduce you to some of your favorite acts of the last few decades, and give you the scoop on what you can expect from them in the future!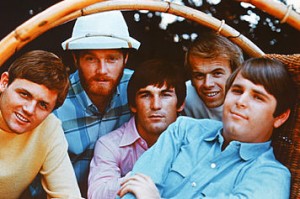 THEN: The year was 1961 and a brand new musical soundscape was about to unfold. The three Wilson brothers (Brian, Dennis and Carl) along with their cousin and friend formed a band called the Beach Boys. The group had several hits, like "Surfin' USA," "I Get Around" and "Wouldn't It Be Nice." Besides serving up some sunny pop tunes, the band is also known for creating the first-ever concept album: 1966's Pet Sounds. This record showed a departure from the simplistic beach hits of the group's early days and pioneered new instrumentation and musical stylings. Though the band had every intention of continuing on after Pet Sounds, frontman Brian Wilson began to fall victim to mental instability and substance abuse. After Carl and Dennis both passed away, the band made sporadic appearances under the Beach Boys name, but they were still very clearly distanced from the close relationship they once had.
NOW: Rumors of a Beach Boys reunion have circulated for a few years, but it wasn't until December of 2011 that the surviving members of the band confirmed the plans. If you tuned in to the 2012 GRAMMY Awards, then you may have caught the group's first performance with Brian Wilson in over twenty years, which featured appearances from Maroon 5 and Foster the People. It may seem strange to call these seventy-year-olds "boys," but it's clear that everyone was feeling nostalgic during their performance of "Good Vibrations." The Boys used the GRAMMYs as a chance to announce their Fiftieth Anniversary Tour, which includes a set at the New Orleans Jazz Festival. Visit their official site for a complete list of tour dates and information on their upcoming album!
Take a trip down memory lane with this live television performance of "I Get Around":
Like this post? You might also like…