Mike Flynn"Epic Records producer behind such acts as The Fray and Sara Bareilles. Kat Parsons"Los Angeles songstress and multi instrumentalist with a music career on the up and up. What do we get when we combine the two? Pop gold. Parsons won the Get Your Song Produced by Mike Flynn of EPIC Records Competition on OurStage, earning the exclusive opportunity to record a single with Flynn. She chose to record the track Fall For It, soon to be released on her upcoming EP. Before the release, she's hooking y'all up with an exclusive early download of the single, but get it now, because it's only available for a week! Stream the track to your heart's content in the playlist at the bottom and be sure to check out our Q&A with Parsons on her experience working with Flynn. Check out Kat's official site for updates on her upcoming EP and more.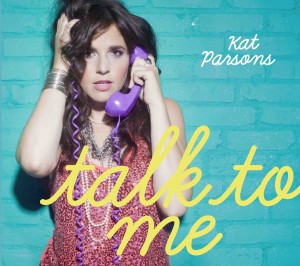 OS: You've been fortunate enough to work with some big names in the studio. How did your experience with Mike Flynn compare?
KP: Working with Mike Flynn was so much fun.  When I won the contest, I felt so honored and thought it was important to write the perfect song for the opportunity.  I scheduled writing sessions with some amazing writer friends and did some writing on my own. I wrote "Fall for It" with Travis Howard and we knew that was the song. It said exactly what I wanted to communicate, and as a songwriter, that is really exciting. When I arrived at the studio, all of the musicians were there as well as Warren Huart, who co-produced the track with Mike.  The band was incredible and Mike, Warren and the musicians worked on getting the exact right tones for the way we wanted the song to sound.  All this to say, that it was a really wonderful experience…I loved recording the drums, bass and guitar live and I really enjoyed watching Mike and Warren as they directed the sounds.  They were also really wonderful with the vocals…really encouraging and had some great ideas about approach that hadn't occurred to me previously.
OS: When you hit the studio, aesthetically what are some of the goals you shoot for? Any major influences in terms of albums / recording qualities?
KP: Yes, definitely.  I had a ton of references for all my new recordings.  They were actually crazy references that were all over the place: Goldfrapp's "Horse Tears" (the song kind of spins off into a crazy world), Melody Gardot's "Baby I'm a Fool" (simple and beautiful), Pink's (she is so committed to what she sings and I just love it), Patty Griffin's "Nobody's Cryin'" (her emotionality…she makes me cry), Kelly Clarkson "Since U Been Gone" (when that song came out, I was obsessed….I esp loved the verse harmonies…they were unexpected and so cool).  I was also obsessed with the gritty synth bass line/sound in Radiohead's "All I Need", and the drums/industrial sound juxtaposed with the sweetness of Jesca Hoop's "Angel Eyes".  I have tons of ideas and I love being creative, but what I found out, is that every song really has its own feel in the writing and that it is important to listen to that and serve that song's purpose.  I think of this song as a rock anthem for all of us who have been chased, given in to the chaser, only to find out they were only interested in the chase!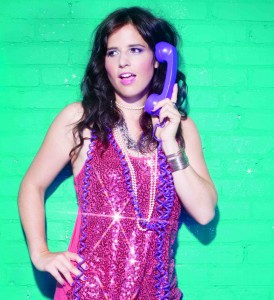 OS: What are some unique things Flynn added to your track? Did it move in any directions you hadn't previously anticipated?
KP: You know, they really made the track rock….it has a grittiness to it, with the opening guitar riff and sound.  It was really fun to go for it in that way.  They also did not over complicate it, which I tend to want to do, "let's add more and more and more…this is so fun!" They also helped with the form"adjusting the time signature and feel of the bridge and the choruses at the end.
OS: From start to finish, did the song take on a new light from working with Flynn? Did the track come to fruition the way you imagined?
KP: They tightened everything up and made the song a powerful little bullet.  I am so pleased with how it came out.  It is better than I imagined.  They are incredibly talented and I am so grateful for the opportunity to work together.  Thank you OurStage, Mike Flynn, Warren Huart, Robin Holden, Phil Jaurigui, Phil Allen and the great musicians (Greg Pajer, Jon Button and Johnny Haro).