Maybe I'm just a pushover for a band that has both a fiddle player and the more-than-occasional bagpiper, but there's something about Enter the Haggis"the Canadian-Scottish folk rock band that just knocks me out.
Anyone who has been to a show by the Toronto-based band can likely tell you that I'm in good company. I never really thought the whole "band's energy igniting a crowd" was more than an overused phrase until I saw Enter the Haggis fire up their audiences especially when playing the aptly named "Gasoline." Suffice to say, the crowds went wild and, really, the energy was palatable.
"We have a great fan base and they know we won't do the same thing twice," said Haggis bass player Mark Abraham from Baltimore, where the band had just finished a gig, about the band's recently released album Whitelake. "Even people who like our older Celtic songs wouldn't expect us to do that."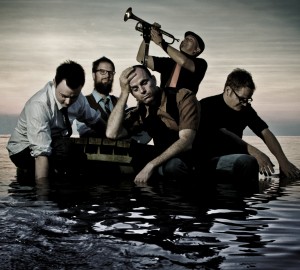 Fair enough. After sixteen years together, the band knows a thing or two about how to keep its fans coming back.That includes mixing plenty of fan favorites into their live sets and consistently offering new sounds both on the albums and on stage. Consider the latest album. The song are very much Haggis but sometimes veer more toward various folk styles than is usual for the band. In fact, the album's tones came as a bit of a surprise to the band itself.
"We were touring [and debuting] three songs that we thought would be on the album," said Abraham of songs he likened to some of the band's older tunes such as "Follow" or "Let Me Go." "When we got to the album, the songs just didn't make it."
Call it karma or fate or whatever you want, but the band's trip to a remote wilderness area got the creative juices of the entire band flowing. Before they knew it, the album had come together. And the darkness in the songs?
"I am not sure it was on purpose," said Abraham with a laugh. "The band has always kind of had lyrically cynical undertones. When we sing about death, they aren't songs like 'let it go.' They are songs that celebrate life."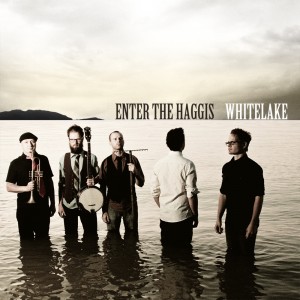 The band certainly puts its themes into action as evidenced by this fan-funded album that came together after the band left its New York-based independent label. The group ended up raising money by giving back to the fans"everything from autographed copies of the album to the chance to record with the band. One fan from New Jersey and one from Michigan are on the album.
"It was weird to have someone pay to play on our record," said Abraham of Joe, the trumpet player and Kelly, the singer. "But they really supported us and that's how they wanted to contribute. They definitely helped shape the songs. It was a really, really cool thing."
As the record takes off with plenty of radio airplay, the band is preparing to pack its bags and head to Ireland with fans in tow on various tour buses.
"This is our fourth [fan accompanied] trip and they're a lot of fun," said Abraham. "We fill up a couple buses and tour around the country. They'll have a chance to come to all of our shows. One show we're opening [for another band], another [we are headlining] and another is an acoustic show. There is a little bit of everything."
And that, of course, is what makes Enter the Haggis so easy to love.
Find out more about Whitelake, and the band's tour including its April trip to Ireland on its website.
Check out the band's new video for the song "Devil's Son":