During the early weeks of the year, 2012 sounded a lot like 2011, as Adele continued to rule Billboard's Top 200 album and Hot 100 singles charts with 21, one year into the album's life span. For all of her ongoing success, by February, the tops of the pops finally began to welcome some much-needed counterprogramming to The Adele Show, featuring rotating regular guest stars Katy Perry, Rihanna and Bruno Mars.
For several weeks, the late Whitney Houston became the chart force in death that she hadn't been in life for more than a decade ("I Will Always Love You," her signature No. 1 hit, re-charted and rose to No. 3, and one week, she had three albums in the Top 10), while a number of vets and newcomers arrived on the singles scene looking for a hit. They all came out swinging, but not everyone scored. Although the night"er, the year"is still young, look who's winning (and losing) now.
The MVPs: Most Valuable Playas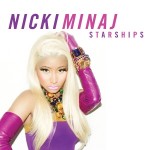 Nicki Minaj Perhaps Minaj is just the latest chart beneficiary of the theoretical law of averages: The more frequently you court pop fans, the more likely you are to eventually win them over. There have been weeks where the rapper has seemed to have her say on half of the Hot 100, so it probably was only a matter of time before she landed two simultaneous Top 10 hits at once, which she did as the guest vocalist on David Guetta's "Turn Me On," and on her own "Starships" (from her second album, Pink Friday: Roman Reloaded, due April 3).
Kelly Clarkson It's been so many seasons since American Idol has created a chart superstar, that for a while, it was tempting to put its first one, whose last two albums produced just one Top 10 single apiece, on the endangered list. But as Clarkson would sing, what doesn't kill you makes you stronger. Despite a low-key October debut, Stronger, her appropriately titled fifth album, has now launched two back-to-back Top 10 singles, including the title cut, which recently became her third No. 1. No more Idol slump here.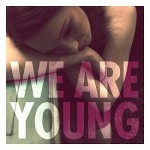 "We Are Young," by fun. featuring Janelle Monae They're the Hot 100 breakout story of the year so far, and the three guys and a girl (guest vocalist Monae) who recently knocked Clarkson from her perch atop the singles mountain. The combination of receiving the Glee treatment in December and being featured in a Chevrolet ad that aired during the Super Bowl in February wasn't all "We Are Young" had going for it. Unlike any recent chart-topper this side of Adele's "Rolling in the Deep," its anthemic piano-and-percussion-fueled rock sounds like nothing else on the charts.
Gotye Meet this year's Foster for the People. It's been a long, slow rise for one of Australia's biggest singles of 2011, but patience and a persistent publicity campaign has paid off. The chart ending of "Somebody That I Used to Know" (featuring New Zealand singer Kimbra) is turning out to be a lot happier than the song's. Released in July of 2011, after a gradual nine-week climb up the Hot 100, the what-becomes-of-the-brokenhearted single finally entered the Top 10, with No. 1 just a little more heartbreak away.
Dance music Rappers and R&B stars, including Nicki Minaj, Flo Rida, Pitbull and Chris Brown, continue to score big on the Hot 100 by embracing Eurodisco-pop over hip hop and soul. Meanwhile, French DJ David Guetta is still adding to his Top 10 tally, the Wanted is bringing sexy boy bands back with the dance-groovin' Top 5 "Glad You Came," LMFAO is refusing to go away and now Justin Bieber is putting on his dancing boots, too, on "Live My Life," his new collaboration with Far East Movement and an instant No. 21 hit.
Strike 1: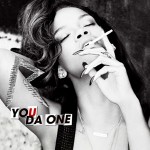 Rihanna's follow-ups to "We Found Love" Maybe it's because "We Found Love," Talk That Talk's lead single and the biggest hit of Rihanna's career, refuses to get out of the way, or maybe it's that Rihanna's sixth album sounds like a hastily slapped-together effort with only fraction of Loud's singles potential. Neither "You Da One" nor the title cut made the Top 10, and despite the controversial presence of Chris Brown, the extended remix version of "Birthday Cake" debuted at a relatively lowly No. 63 before climbing to No. 55 the following week. If it doesn't pick up steam, at least Rihanna's costarring role in Battleship (in theaters May 18) will likely boost her 2012 commercial fortunes.
Strike 2: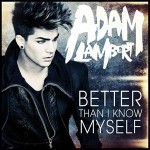 Adam Lambert's return (so far) He might have one of the most ardent followings in pop music, but they didn't turn out in droves to download "Better Than I Know Myself," which spent a lone week on Billboard's Hot 100, at No. 76. Perhaps as a result, the release date of Trespassing, Lambert's second album, was pushed back from March 20, presumably to make it more commercially viable, which is never a good sign. Someone needs to book an American Idol appearance ASAP.
Strike 3: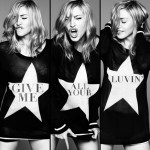 Madonna's comeback (so far) Performing "Give Me All Your Luvin'" in front of a worldwide Super Bowl audience of 114 million helped push Madonna's first single from her upcoming 12th album to No. 10 on the Hot 100 in its second week. Three weeks later, it had plummeted to No. 86, which does not bode well for MDNA, out next week, and "Girl Gone Bad," the second single. She'll need the publicity push of a lifetime (we hear Idol is always looking for top-shelf talent to perform on the results shows) if she's going to have, like, a prayer, of returning to her former chart glory.