Let's face it, sometimes the past should stay dead. But when an awesome artist fades from popularity, their fans later wonder, Where are they now?  You may not know it, but many artists you've loved in the past are still hard at work writing new albums or preparing to tour once more. Fortunately, you now have Second Coming to reintroduce some of your favorite acts of the last few decades and give you the scoop on what you can expect from them in the future.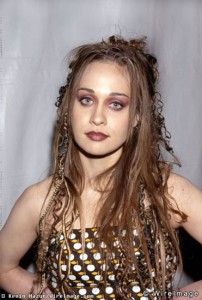 THEN: Fiona Apple made a splash on the '90s music scene with her debut album,
Tidal
. Thanks to the success of the album's third single, "Criminal" (and its suggestive accompanying video), 20-year-old Apple quickly became the poster child for sullen, piano-based pop. "Criminal" drew a sharp contrast to rising Top 40 radio stars like Britney Spears and Christina Aguilera back in 1997, as did Apple's tendency to discuss taboo topics and include obscenities in her speeches and interviews. Her second album,
When The Pawn…
(as the full ninety-word title is typically abbreviated) was not a mainstream hit, but it did solidify her status as a powerful alternative rock icon. Musically, Apple went off the radar until 2005, thanks to delays in completing her album meant for a 2003 release, and a rumored strain in her relationship with Sony Records. Following the leak of the entire album, her fans rallied together against Sony, demanding that the album be released for sale. This third effort,
Extraordinary Machine
, was met with critical acclaim, but Apple continued on to only record one-off songs for other projects in the years following its release.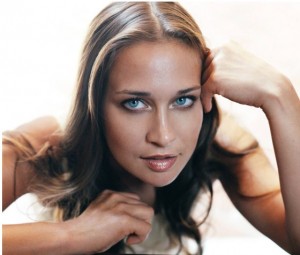 NOW: At the dawn of 2012, Epic Records chairman LA Reid
tweeted:
Lots of good music coming from @Epic_Records in the next few weeks. Stay tuned music fans. Welcome back Fiona! In March, Apple announced the title of the new record to be
The Idler Wheel is wiser than the Driver of the Screw and Whipping Cords will serve you more than Ropes will ever do
(yes, really). In preparation for her comeback, she performed at the South By Southwest Festival and did a small tour of several sold out shows. For now, keep an eye out for 
The Idler Wheel
, which will be released this June. And based on the ticket sales for Apple's shows earlier this year, we'd expect a tour to be right around the corner, too.
Though it was pretty tough to turn on MTV in the late 90's without seeing the risqué video for "Criminal," this is nothing compared to what we see today: