Remember the days when R&B and hip hop was the sound of pop? From the ˜90s to the mid ˜00s, music's most dependable hitmakers"Mariah Carey, Whitney Houston, Toni Braxton, Boyz II Men, R. Kelly, Usher, Brandy, Monica, Alicia Keys, Destiny's Child and Beyoncé, among them"specialized in crossover soul, climbing both the R&B charts and the Hot 100 in tandem.
But lately, something strange has been happening on Billboard's R&B /Hip-Hop Songs chart: A hit is no longer necessarily a hit. Just because a song is big in the R&B sphere doesn't mean it's big anywhere else. For the week ending April 7, 2012, only one song in the R&B/Hip-Hop Top 10"Tyga's "Rack City""had managed a comparable placing on the Hot 100.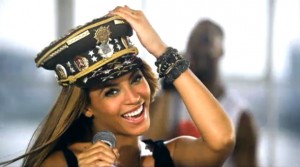 The song at No. 1, Beyoncé's "Love on Top," which had been there for multiple weeks, was way down at No. 54 on the Hot 100. (It briefly entered the Top 40 last September, debuting and peaking at No. 20 after Beyoncé performed it at the MTV Video Music Awards.) Meanwhile, there wasn't a single R&B diva in the Top 40 aside from Janelle Monae, who got there by guest-singing on rock band fun.'s No. 1 hit We Are Young.
What happened to pop's soul? There's a disconnect between the pop and R&B charts that hasn't been so pronounced since the days when Michael Jackson's label, CBS Records, threatened to pull all of its artists from MTV if the then-fledgling network didn't play Jackson's "Billie Jean" video.
In recent years, once-mighty soul divas like Beyoncé, Mary J. Blige and Alicia Keys, whose 2009 album The Element of Freedom didn't produce any Top 10 pop hits, have been struggling on the Hot 100. Beyoncé's 4 was one of the most notable underperformers of 2011 in any genre. Although it debuted at No. 1 and went platinum, like Keys' Element (which, incidentally, featured a Beyoncé duet, Put It in a Love Song, that would have been a guaranteed No. 1 smash in 2007 but didn't even graze the Hot 100 a couple of years later), it failed to produce any Top 10 pop singles.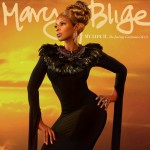 Mary J. Blige, previously a bankable multi-platinum superstar, has faltered with her last two albums, neither of which produced a single that got higher than No. 55 on the Hot 100. Meanwhile, her one-time heirs apparent, Ciara, Ashanti and Keyshia Cole, all so promising at various points in the '00s, have faded commercially.
No wonder everyone is so eager to file Adele under "soul." Compared to her fellow pop stars, she's Aretha Franklin. Adele aside, the biggest Hot 100 artists of the day are either focused on middle-of-the-road pop (Katy Perry, Kelly Clarkson, Bruno Mars) or dance-oriented pop (Rihanna, Lady Gaga, Ke$ha, Britney Spears) frequently constructed by in-demand producers like Max Martin and Dr. Luke.
Timbaland, arguably the hottest producer of the ˜00s, is no longer setting the musical agenda. He's said that If We Never Meet Again, a duet with Katy Perry from his 2009 Shock Value II album, was his attempt at recreating the, um, feeling of Black Eyed Peas' I Gotta Feeling, co-produced by David Guetta, the French DJ who's had more recent singles success on the Hot 100 (usually with songs featuring rappers and R&B singers adapting to his Eurodance beats) than any male artist not named Bruno Mars.
Timbaland isn't the only R&B/hip hop star co-opting dance music. Kelly Rowland has been more dance diva than soul diva ever since When Love Takes Over, her 2009 single with Guetta, became an international smash. Starships, Nicki Minaj's latest Top 10 single takes it musical cues more from her recent work with Guetta than her Pink Friday duets with Eminem and Kanye West. And Rihanna recently has enjoyed more chart success collaborating with UK DJ Calvin Harris (currently Top 20 on his own with Feels So Close) on the No. 1 hit "We Found Love" than with her "Umbrella" cohort Jay-Z on Talk That Talk's title track, which peaked at No. 31 on the Hot 100.
On the male side, Flo Rida, whose Top 10 pop hit "Good Feeling" used Levels by Swedish DJ/producer Avicii as its backing track, and Pitbull are rappers who don't even pretend to have anything to do with hip hop or R&B. On Chris Brown's barrage of recent singles, he seems to be torn between two genres"R&B and dance music"and leaning toward the latter. One of his under-the-strobelight songs, "Turn Up the Music," just became his first No. 1 UK single.
Usher rode the new disco to No. 1 in collaboration with will.i.am on "OMG" and into the Top 10 with David Guetta on "Without You," but his new single, "Climax," which is a return to his Burn-era traditional R&B sound, spent its first month limping upward on the Hot 100.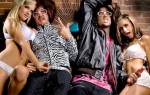 If the first single from his upcoming Looking for Myself album (due June 12) doesn't pick up steam on the Hot 100, can a LMFAO remix be far behind? The duo has already reworked Madonna's Give Me All Your Luvin' for MDNA, presumably to give the song more street cred, just in case Nicki Minaj and M.I.A. weren't enough.
The irony? Five years ago, an act like LMFAO probably would have been considered a joke, and five years from now, both the duo and its hit Sexy and I Know It will be punchlines alongside the '90s equivalents, Right Said Fred and "I'm Too Sexy." But in 2012, LMFAO's dance sound offers the quickest easiest route to the top of the pop charts. And that's the biggest joke of all"unfortunately, at R&B's expense.