Watching Nathan and Jonathan McEuen open a recent show for the Nitty Gritty Dirt Band was something close to a religious experience for many fans of the iconic roots band.
The brothers are sons of the highly-lauded String Master and Dirt Band co-founder John McEuen (and nephews of its other co-founder Jeff Hanna) so their talent is almost a given. What was moving, though wasn't their musical [and extensive] musical skills but the emotion they brought to the songs, many of which were reminiscent of the sound that brought the Dirt Band to international fame " and has kept it there " for more than 45 years.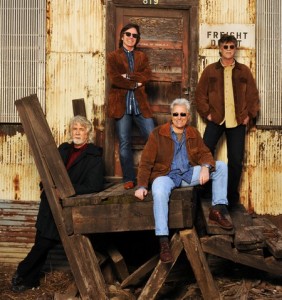 As all fans know, the Dirt Band made its name and then some with a host of brilliant albums including the 1972 release Will the Circle Be Unbroken, that includes collaborations with such country greats as Hank Williams and Roy Acuff.
What's perhaps most refreshing is that while the band pays due diligence to its heritage, it also looks to advance it with everything from new studio albums to fresh arrangements on classic songs.
That's why its history includes collaborations not just with country luminaries such as Mother Maybelle Carter but rockers including Aerosmith.
Enter Jonathan and Nathan, whose solo music careers took them on various paths but converged at alt-country, roots, Americana, or whatever moniker you want to hang on the Dirt Band.
I have been playing with both of my sons since they were about 9 or 10, said John McEuen who gave his sons guitars when they were very young. I have recorded on some of Nathan's recordings and I've recorded on some of Jonathan's recording so it wasn't a unified effort¦.It was just time to do this.
The stars aligned in Atlanta when a series of circumstances brought the trio to the famed Tree Sound Studios in Atlanta where Elton John, R.E.M. and other notables have recorded.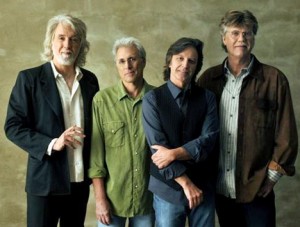 The McEuens recorded a mix of traditional songs such as Red Foley's Old Shep to a bonus track of Only You Know and I Know by famed songwriter and Traffic member Dave Mason in six days. The final result: "The McEuen Sessions — For All the Good," released April 10 on the Mesa/Bluemoon label.
Not only was the recording a melding of the trio's bluegrass, country, rock and folk influences, but it reinforced their musical prowess and diversity.
Jonathan is very instinctive player; he can play the same thing twice and also come up with something totally different than what you expect, said John McEuen. Nathan has great ear for chords, and changes and melodies. Their influences are everything from Phish to Rush to Neil Perkins. And when Jonathan [sang] ˜Home on the Range' and yodeled " well, I never heard him yodel before.
Sounds like the Dirt Band's iconic history and sound might not only be safe but expanded in coming years.
Find out more about the Nitty Gritty Dirt Band and ˜The McEuen Sessions on the band's Web site.