Last week's big announcements from Maybach Music Group made major waves in the music world, but left some fans disappointed.  Many expected Ma$e to be announced as Rick Ross' newest signee, after months of speculation that he was returning to rap.
French Montana alluded to Ma$e's return after he was spotted in the studio him and Ross last month. Ma$e sounds good, sound like he never left. His flow is crazy. We're going to let the world hear soon enough. Stay tuned. Just stay tuned.
Fans didn't have to wait too long to hear Ma$e on the mic thanks to a surprise release from MMG. Wale's latest single, Slight Work hit airwaves last month and features Ma$e, Diddy, French Montana and Meek Mill.  During an interview with Funkmaster Flex on Hot 97, Ma$e explained that Bad Boy's French Montana was the mastermind of the collaboration.
I think it was French, man. A lot of love goes out to French. I don't know why he was repping me so strong, but he was showing me Harlem love. He ain't even from Harlem, it's crazy. It was really French, he said. We totally opposite, but he just showed me wild love. I rock with who rock with me.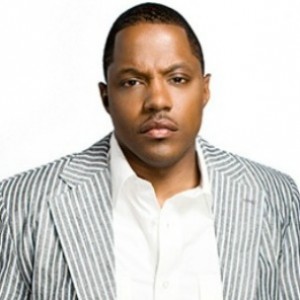 Ma$e is likely to take support anywhere he can get it, given his sorted past with legal woes, hip-hop beefs, and failed attempts at a comeback.  Jadakiss weighed in on the rumored resurgence after recording New York Minute with him back in 2009.  If he wanna come back, he gotta plant both feet down and really come back. He actually should be fortunate because he gets more chances than anybody to just come back and have a coffee and go back to the podium. If he wanna come back, he gotta really come back. This is people's livelihood, it's people's lives. It's going to start in a minute. He's going to be crying wolf, so you gotta come back or stay away.
While Jadakiss recently reunited with Diddy and his Bad Boy label; there's been no word that Ma$e will release new material from his original home. Still, the two seem to have buried that long-standing hatchet between them.
We surprised each other. Diddy, it is Diddy. To this day, I tell people I don't have no issues with him, Ma$e told Flex.  I think a lot of times we get put on the other side of each other, just because of history. He's one of the biggest contributors who ever gave to the church. We're probably cooler than I thought.
Both appeared on "Slight Work," and Diddy's made some friendly comments about his former partner in rhyme to Funkmaster Flex last week.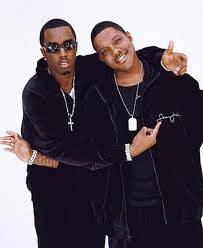 Me and Mase are cool. We've kept in touch over the years. I love Mase. If it wasn't for Mase, I wouldn't be where I was at today, he said.  Me and him were like Batman and Robin. So it felt good to get back on a record with him, and it's one of the hottest, most intense records in the club. That's what I specialize in. And then talking that talk.