There's little doubt that Grace Potter, front woman of the Vermont-born Grace Potter and the Nocturnals, is the favorite cousin of the country world.
Ever since her duet with Kenny Chesney on the Metraca Berg and Deana Carter song You and Tequila"that resulted in two nominations for GRAMMY Awards"Potter has been a constant presence on all kinds of high-profile events including the Academy of Country Music Awards show, the Academy of Country Music Awards show and everything in between. Some of her appearances have included joining with Chesney to sing "You and Tequila," which he included on his 2010 album Hemingway's Whiskey, and others have been solo. Whatever the event, though, it seems that Potter is constantly in the public eye. At least to onlookers.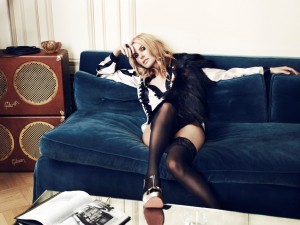 Potter said she remains somewhat unaware of her turn in the spotlight. Perhaps that's because she and her band, which formed a decade ago, have been hard at work on their June release The Lion The Beast The Beat, an 11-track indie rock powerhouse that includes four bonus tracks, including one where she duets with Chesney and another where she sings with Willie Nelson.
Potter took time out of her schedule to talk with OurStage about her latest album, Chesney and more.
OS: Tell us about making the new album.
GP: There was a moment when we were set up to make the whole record and I pulled the plug.  There were a lot of moments of doubt"not to do with country/Americana vs. singer-songwriter"but I wanted this album to make a statement. It became a very long and arduous process, a labor of love. Of hate really.  You can hear the struggle and the glory that comes with it.
OS: How did you resolve it?
GP: I jumped in the car and just drove. I really went all Jack Kerouac on your ass. I went to do the things I wanted to do when I was 15 years old. Then I would look out and see all the open roads and dream of going off and driving and driving and driving with 15 bucks in my pocket. It was such a romantic notion and one I got to fulfill.
OS: Logistically, how did it all work out?
GP:  I was in LA making the record and I made a few phone calls and told everybody to go home. I made a mistake. Give me a month and I'll see you then. I drove up the [Pacific] coast, meandering until I hit Big Sur, which is such a beautiful place full of poetry and legendary people. I literally drove and drove, then would find a motel. It was really an amazing, freeing thing with no agenda, no schedule, and I didn't know what would happen tomorrow.  It was a weird feeling. There was no tour manager, friends, family"it was just me on my own. I didn't know if I ever would have the opportunity again.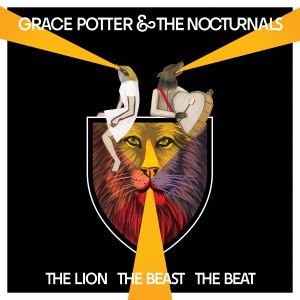 OS: Why did you need to do that to make the album?
GP: You can come in strong and beat your chest and say "This is what I want to do." But you have to own up to the demons inside of you. Everyone has a glorious side and they have a dark side, too. I'm one of those people who always says "everything is fine; everything is great." I had to embrace some of the other side. It makes me a better song writer when I do that. I wrote from some places of despair and I was getting into those places naturally because they were real experiences. I was living this great fulfilled life, but there was nothing to get inspired by. It wasn't until I set out to make a record and [confronted] some of the turmoil that it worked. Before that [everyone else involved in the process] thought it was all good, but I wasn't there yet. I wasn't ready to let go of the creative process of writing.
OS: Tell us about the title and theme of the record.
GP: There are those people out there that perceive someone as a bad guy or a good girl. You know, that [jerk] at the Post Office or that really lovely woman at the deli who is always wonderful and greets you with a big smile. People presume until they peel back [facades]. The lion and the beast are essentially the same character. As the album evolves you see the lion and the beast fight with each other good vs. bad and you begin [to understand].
OS: What specifically have you gotten from working with Kenny Chesney?
GP: I have learned a lot from him. He's got an excellent ear for a great song. He knows what to do with it. He's a workhorse, just like I am. All his energy or anxiety or whatever you want to call it is good energy. It's meaningful and it not only yields something for him but it helps other people. Just the generosity he carries with him is really inspiring.
Find out more about Grace Potter and the Nocturnals on the band's website.
Watch Kenny Chesney and Grace Potter in the video for "You and Tequila":