Janie Fricke has once again added to her already hefty musical arsenal.
After going from a jingle singer (Coca-Cola, McDonald's and Red Lobster are among the corporations that featured her vocals) to a back up singer for A-list hit makers including Elvis Presley, Loretta Lynn and Dolly Parton, to a duet partner with Merle Haggard and Charlie Rich, Fricke became an A-list singer herself starting with the 1981 solo hit Down to My Last Broken Heart. Now the singer, who has 18 No. 1 singles, is touring behind Country Side of Bluegrass and reintroducing her songs and voice to a new generation of fans.
At first when they asked me to do it, I thought it'd be pretty interesting, said Fricke of the album she completed with famed Nashville producer Bil VornDick. Then the whole plan came together that included [recording and some touring] with the Roys.
Combining the sound of the brother and sister duo of Elaine Roy and Lee Roy, two-time Inspirational Country Music Duo of the Year award winners, with the much-lauded Fricke whose awards include the much coveted CMA Female Vocalist of the Year Award, give the album's 12 tracks (plus the Ring of Fire bonus track) true distinction.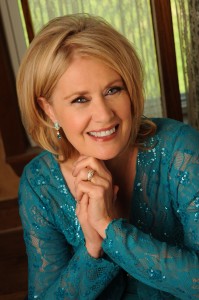 Although most of the songs are straightforward bluegrass renditions of country favorites"including Do Me With Love and Tell Me a Lie"Fricke's emotionally charged vocals add just enough nuance to set them apart from previous recordings.
It's such a relaxing type of music, said Fricke. Earthy. It seems simple but it's not. When (traditional) bluegrass songs were written and performed and recorded, they each have a certain type of lyrical form, a certain mentality. Now you see bluegrass songs adapted to more of a current, up-to-date formula. That relates to a country type of song.
That helps expand the format, said Fricke, noting that folk songs from the ˜60s by artists such as Joan Baez and Judy Collins can be adapted to bluegrass.
Although recording the album was joyful for Fricke, she did say it took a bit of adaptation for her to get into the beat pattern. But once she began working with the musicians and producer, she adapted quickly.
It felt really, really good, she said of the process. It reminded me of how I felt doing acoustic shows, so organic.
That spirit comes through at her concerts, too, where many of the younger fans are just becoming acquainted with some of Fricke's catalog and other older hits.
When the show starts rolling, we always have a lot of fun, she said. We always throw a little something different in and we give them a full load of music. I still do the jingle commercial medley. [The younger audience members] don't know anything about the Ronald McDonald doll or the United Airlines [toy] airplane. And they find out that I was the first voice to go to the moon (singing the wake up and weather jingle to the astronauts), on Apollo 12 in 1969. They think it is so funny!
Find out more about Janie Fricke, her music, and her tour on her website.