The late ˜70s and early ˜80s were a boom time for bands blending New Wave's urgency and energy with the Jamaican rhythms of ska and reggae. The biggest-selling exponents of that musical merger were The Police and Men At Work, but a whole ska-rock subculture developed in England around a handful of bands working under the Two Tone banner. Two Tone was first and foremost a label, with a roster that at one time or another included The Beat, Bad Manners, The Bodysnatchers, Madness, The Selecter, and The Specials, among others, but it also evolved into a genre tag, partly due to the label's black-and-white logo and iconography, and partly because of the groups' commitment to actively opposing the racism that was prevalent in England at the time, through songs, benefits, and activism. The Beat (who became known in the U.S. as The English Beat due to another band's claim on the name) were Two Tone's poster boys, as much for their unity-boosting lyrics as for their integrated lineup, and they eventually had the biggest impact in America of any Two Tone act.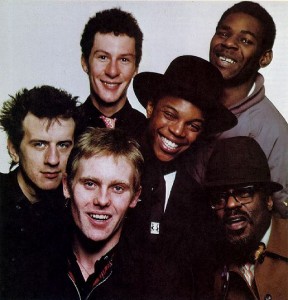 We'd always wanted to sort of blend all of our favorites together, says Dave Wakeling, the fair-haired singer/songwriter who co-fronted the band alongside effervescent black vocalist Ranking Roger, We liked our Motown, we liked soul music, and I think in some ways, a bit of that was what helped us make the translation across the Atlantic. Irresistible ska-driven tunes like Mirror in the Bathroom and Twist and Crawl, and skanking covers of Smokey Robinson's Tears of a Clown and Andy Williams' Can't Get Used to Losing You didn't hurt either, making The Beat a fixture on the alternative/college-rock circuit. But the more pop/rock-flavored Save It For Later broke The Beat through to the mainstream in 1982. Unfortunately, their peak of popularity came just before their breakup. By 1983, The Beat called it quits, with Wakeling and Roger finding further success as General Public, while Beat bassist David Steele and guitarist Andy Cox made a major name for themselves via Fine Young Cannibals.
Now, 30 years after the release of The Beat's swan song, Special Beat Service, the band's legacy is being honored at last by a comprehensive box set, the five-CD collection The Complete Beat, due out July 10 on Shout! Factory. I thought we'd never get one, says Wakeling of the box. I think we just got in under the wire. There's only a certain generation that likes to buy things and hold them, and have them autographed and stuff, and we're part of that generation. It's hard for people who are younger to think that wanting to actually hold a box set is important, they'd rather have it on the Internet.
Not only has the box been a long time coming for the band, it's also been a rocky road towards its eventual release. We were ensconced in a record deal with Warner Bros, explains Wakeling, who were dying, but they don't like anybody to know it, so we had endless meetings about all sorts of great things that they could do. But then when you get back to the next meeting, two of those people from the meeting before had been fired. And so it was like watching cannibalism in action. You tried to be as graceful about it as you could, and you tried not to whine that they'd wasted your time. I'd always wanted to be on Warner Bros ever since I was a kid, I thought they were a terrific label that would look after me. I met them at the wrong time and they were pathetic, because they ate each other. That's the reason for the delay. I had endless meetings at (Warner-owned label) Rhino about box sets, artwork, colored paper, exclusives, all sorts of nonsense, but they didn't do any of it. I'm really grateful to Shout! Factory for the effort they put in. Now, thankfully, we managed to do between us a really great job.
The Complete Beat contains all three of the band's albums, Just Can't Stop It (1980), W'happen? (1981), and Special Beat Service (1982) plus bonus tracks, dance mixes, BBC radio sessions, concert recordings, and more, adding up to five discs' worth of Beat bounty. For those who want the Beat experience on a smaller scale, Shout! Factory is also doing deluxe reissues of all three individual albums, as well as a new single-disc best-of, Keep the Beat.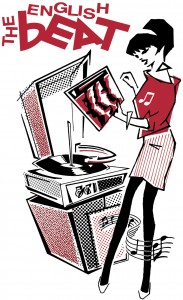 From the quickstep neurosis of Twist and Crawl to the existential pop of Save It For Later, the key to the group's aesthetic seems to have been the transcendence of both sociopolitical tension and personal anxiety through infectious grooves, uplifting syncopations, and an exultant, celebratory feel. That's it in a nutshell really, confirms Wakeling. Also, with that celebration part of it, everybody gets to relax and acknowledge their own shortcomings, so it's sort of the opposite of rock & roll, where it's braggadocious. There was a sense that it's our common human foibles that are our real point of connection. And so, you could have a sort of a wry smile at your own or our universal foibles and failings." Unveiling his method for achieving that effect, Wakeling says, You'd write something about your own particular anxieties or relationships, but you'd try to make the end of the song as universal as you can get. And really it was partly for my own education, sorting things out myself in my head, and somehow it seemed easier to do it in rhyming couplets.
Part of that aforementioned anxiety came from the violence that became a too-common occurrence among ska-loving skinheads at Two Tone shows. We noticed early on that there were quite a lot of fights in places, recalls Wakeling, and I suppose it wasn't surprising. What do you get if you put 500 skinheads and a load of beer in a room? It almost became a tradition that there was a scrap at some point. It made the love-and-unity message difficult, because people were in the audience bleeding [laughs]. The Beat's pragmatic response was their use of a female figure known as The Beat Girl for their logo, to encourage the distaff portion of their audience. If there were skinhead girls about, explains Wakeling, then they [the guys] would be more likely wear the posher clothes¦a bit of extra Brut, so they'd be too busy showing off to the girls to start nutting each other. And it worked like a treat. We had comparatively very little trouble at our concerts compared to a lot of the troubles the other Two Tone bands went through.
At the same time, England itself was in the midst of an extremely nervous era in the early ˜80s. We didn't necessarily think that things were going to last much longer, says Wakeling. We thought the world was coming to an end. People in England for a long time had felt there was a chance we were just gonna be like a stationary nuclear missile base, which made us very tentative, stuck as we were between American and Russia. There was also a sense that England was changing a lot in ways our parents hadn't been prepared for, having been born into what was still the British Empire. And there was the first of Mrs. Thatcher's austerity drives. So there was a sense that you might as well have a dance whilst you had a chance. And you never know your luck, if everybody could cheer up a bit, and remember that although life is kind of tragic sometimes, it's still beautiful.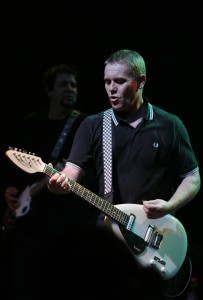 Nevertheless, by the time the third Beat album rolled around in '82, Wakeling's songwriting had shifted from the political to the personal, while still retaining that all-important balance between the jittery and the joyous. Once you've sung your song about capitalism, you aren't gonna sing it again, he explains, you're just singing about what people are talking about at bus stops and in every bar. But then you get successful at that, and you make quite a lot of money for a working class person. So there are political issues that are still valid, but in many ways your life has changed. Suddenly you've got money, and I think that alters your courage and ability. We gave the monies away to different charities, but it was almost like you were now expected to have a political song. ˜What's your next song about unemployment gonna be about then, Dave?' And that could feel like you were being pigeonholed in the same way as saying we were a ska band when we thought we were a punky reggae band"a punky reggae soul pop band [laughs].
After his work with The Beat and General Public, Wakeling turned away from music for a while to focus exclusively on fixing the world, by working for Greenpeace in Los Angeles, but eventually he was drawn back to the fold. Following a brief reunion with Roger for another General Public album in 1995, he eventually started playing shows under the English Beat moniker with a new crop of musicians. I would try to make a fuss for a while, he says. In the contract it would say, 'If you call it The English Beat I'm not gonna play.' But slowly but surely it evolved into being The Beat. It was hard to insist it was anything else. Roger had the same experience in England calling his band Twist and Crawl. I was careful about it, but there weren't any complaints, and especially once people had seen the band, for a good few years now, there's been no question that this band is The English Beat as far as we're all concerned at the concerts.
The current incarnation of The English Beat is out touring this summer in celebration of the original band's newly refurbished canon, bringing the songs bouncing, bumping, twisting, and crawling back to life wherever they go. Looking back on his accomplishments in the ˜80s, Wakeling sums things up simply, saying, We tried our best; we didn't really know what we were doing, but we really meant it. And I'm absolutely thrilled that 30 years later, people say, Oh look, those blokes really meant it.