Podcasting is the modern equivalent of pirate radio, with hobbyists and big names all competing for the same ears. It's a medium that reward the nerdy and obsessive. It's unglamorous. And that's why we love it.
It seems that podcasting has been experiencing something of a renaissance as of late. The iTunes Podcast directory is rich with new programs and series that present the best in pop culture analysis, storytelling, comedy, and music at no charge to the listener. Since we're so clearly enamored with podcasts, we wanted to share some of our personal favorites that cover music.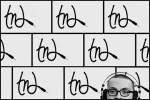 The Needle Drop
Anthony Fantano describes himself as "the internet's busiest music nerd," and that's not hyperbole. Fantano runs the niche indie music blog empire that is The Needle Drop. Fantano specializes in audio and video reviews, covering albums and individual songs by artists big and small. While his YouTube album reviews are his bread and butter"he puts out a new one every week day"he also releases a weekly podcast covering new releases in, "rock, pop, electronic, and experimental music of the independent persuasion." He covers a fair amount of rap and hip-hop as well. Warning: this podcast is only for the most curious and forward-thinking music nerds.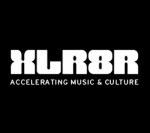 XLR8R Podcast
XLR8R describes their editorial mission thusly: "designed to break new artists and challenge cultural paradigms. XLR8R constantly strives to challenge its readers and provide a unique and inspiring experience." Heavy stuff. XLR8R covers and tries to shed light on some of the most intelligent and left field electronic music floating in the broadband ether at the moment. Trance, house, electro, dubstep (mostly the U.K. variant), downtempo, and ambient are all on the table. For their podcast, XLR8R brings in some of the most unique, if not hottest, producers and DJs for exclusive mixes of their favorite artists. The best part? Most of the mixes feature meticulous track listings, with the artist name and a link to their relevant social media appearing as their song plays.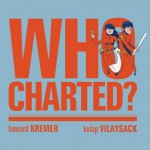 Who Charted?
Now for something more lighthearted. Howard Kremer and Kulap Vilaysack are the multi-racial, mixed gendered duo that hosts Who Charted? Every episode features a new comedian or actor who joins Kremer and Vilaysack, or ""WieWie" and "KuKu," as they discuss the charts of the week. Music charts, movie charts, if it's in the Top 5 somewhere, they're going to talk about it. Even though it's not exclusively about music, the show gets bonus points for the humor, the audio of the songs included (music discovery!), and the wide breadth of comedy people they bring onto the show. If it's not enough music or a bit too flippant for your tastes, I suggest paring an episode of Who Charted? with some of the musician-oriented episodes from the WTF with Marc Maron podcast. Example: Take Who Charted? episode 79 with Reggie Watts and follow it with WTF with Marc Maron episode 276, featuring The Flaming Lips frontman Wayne Coyne.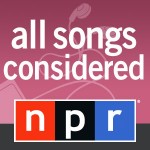 NPR's All Songs Considered
This one is a bit of an obvious choice. The wide majority of NPR acolytes are probably familiar with the All Songs Considered program. Hosted by the affable Bob Boilen and Robin Hilton, the web-only series began way back in 2000 as the tentpole of NPR Music. The show is still going strong to this day with Boilen, Hilton, and anybody else helping to bring the freshest new music to their subscribers. The show doesn't really follow a set format, with weekly episodes ranging in length from around a half and hour to a full hour in length. Also the show has that NPR sound and feel, so you're going to know if you love it or hate before you even start to listen.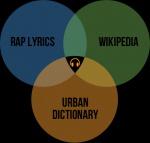 Outside the Lines with Rap Genius
Rap Genius has been blowing up the lyric analysis game lately. The site has become the go-to spot for crowd-sourced and direct-from-artist verse meanings. Capitalizing on their newfound popularity, the site is expanding the brand with the Outside the Line podcast. Only a few weeks old as of the publication of this post, the show features host SameOldShawn sitting down with hip-hop luminaries. In the first four episodes, we've heard revealing interviews from Jean Grae, RZA, Soul Khan, and Kool Keith with more choice guests to surely follow.
Any podcasts that we missed here that you think are cool enough to include? Let us know in the comments!