Jo Dee Messina may be a major country music star with a host of awards and No. 1 Billboard country singles, but her focus most days is her two young sons, Noah, 3, and Jonah, who was born in January.
Just like any parent with a full-time career, Messina knows her way around a diaper bag, can easily recite all the ways to entice your child to nap, and will has a list of reasons to avoid air travel with a travel companion whose age is a single digit. Plenty of fans have enjoyed hearing about Messina's life via her single "A Woman's Rant" and even more so through her Blog Fumbling Mom, published in the Tennessean Newspaper.
Messina took time out recently to chat with OurStage about kids, exercise and, oh yes, her award-winning music.
OS: Wow, you really juggle a lot between your career and family. What are your secrets?
JDM: You just do it. You go out on stage and pray to God you don't have spit up on you! My blog lets people know me in my "other" life. It's a hard balance but a good balance.
OS: I bet it's tough having a child to worry about as well as a music career!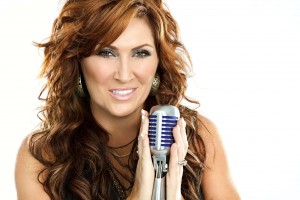 JDM: What is harder than having a kid is having two! My head is spinning.
OS: You mentioned somewhere that you've been intent on getting back in shape since your son was born. What are you doing?
JDM: I'm working out two to three hours a day. In this business, you can't be overweight.  [Fitness is] just part of the job, one of the job requirements. If I choose to do this, then I need to run five miles a day.
OS: What is a day like for Jo Dee Messina?
JDM: It's busy. I run my business, write a blog, and I'm creating a line of diaper bags. I haven't gotten it out yet. The bag company is making a prototype but we're working with them and the folks at QVC.
It's got pockets for bottles in the side pocket, a side for diapers and wipes, it's got everything! I have two kids and travel all the time so I know what we need!
OS: And the exercise takes time. I know a lot of people would love to hear about how you fit that in!
JDM: I ran for an hour today. I was up at 5:28, started running at 6:10 a.m., about five miles. I just started back running last week. I am really slow, running about six miles an hour but I just started again. Then I ate, did an interview at 8:30 and another at 9 a.m. Then I met my trainer at 9:30 a.m. and did high-intensity aerobics"jumping jacks, mountain climbers, push up, sprints.
OS: Whenever I exercise, I need some down time right after to regroup!
JDM: It takes a minute. I am bewildered for about half an hour, but don't you love the endorphins? I take a minute to recover from whatever I am doing and then I get going again.
OS: So we haven't heard from you since the 2010 trilogy [Unmistakable: Love, Unmistakable: Drive and Unmistakable: Inspiration] you released. What's next for music?
JDM: Right now I have a bunch of new material. At some point this year, I want to get some new material out. I am usually really nervous to add new songs to what we are doing, but people have really latched onto "A Woman's Rant." I wrote that one night when my husband [Chris Deffenbaugh] would not get up and feed the baby! It was his turn and I couldn't wake him up so I went and fed him.
OS: So you wrote it about your own experiences, really?
JDM: Every line is true! I wrote it myself one day. I was sick the first two months of my son's life. I had a cold that would not go away and I was lying in bed half dead!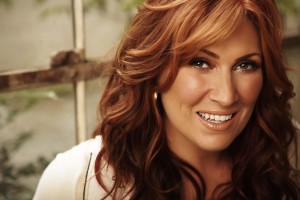 OS: People seem to really love that song.
JDM: They do. We did a show and the crowd was singing every word to every song louder than the P.A. I stopped the show and told the band 'pull your ear monitors out.' Those block outside sounds and I wanted them to hear the audience singing. I was saying 'Wow, they are singing louder than the P.A.!" I wanted the band to hear what I heard!
OS: So what do you do about the boys when you're on the road?
JDB: I take them with me all summer. It's either the bus or we fly back and forth and Oh My God, packing for a kid, two kids, and then going through the airport! It's bad enough that I have to pack for myself! So we go on the bus. I've been touring writing, putting a new record together. That's just what we do. Women don't know how to take a break! You have smelly, sour milk spit up on you and you wipe it off and just go.
OS: You have been doing a lot of acoustic show lately. Tell us what those are like.
JDM: I can't tell you what those shows will be. I go and do a couple of songs and ask if anyone has questions or requests. It's all up to the audience. I don't know if it will be a lame show or an exciting show. It's a chance to visit but it's totally unpredictable.
Find out more about Jo Dee Messina on her website.