It's officially summer, and Warped Tour has begun! In case you haven't heard, we're sponsoring our own stage for twenty-two dates and bringing over twenty-three artists out to perform on it. We decided to catch up with these artists to get the scoop on their summer plans.
Over the past few years, Phone Calls from Home have become a pop rock staple in their local scene. These boys will be bringing their exciting live show to Warped Tour all month long, with hopes of bringing feel-good vibes to fans new and old. Read on to find out how the band met, what they've been doing this year, and what they hope to accomplish on Warped Tour.
OS: How did you guys all meet and start the band?
PCFH: Dave, Zack, and Jason met in high school and they met Danny when they were on tour and played a show in Alabama.
OS: Like OurStage, Phone Calls From Home is a Boston-bred operation.  What's your favorite local venue to play?
PCFH: We played at the Brighton Music Hall recently with Paradise Fears and it was great! Definitely a new favorite for us.
OS: A lot of bands have noted that playing on the Warped Tour is long, tiring, and sweaty (and of course, a great time).  How are you preparing for this marathon of touring?
PCFH: Well, we actually had the opportunity to do a few weeks of the tour last year so we have a pretty good idea of what we're getting into this year. Honestly, my saving grace last year was cold pineapple/juice. So refreshing!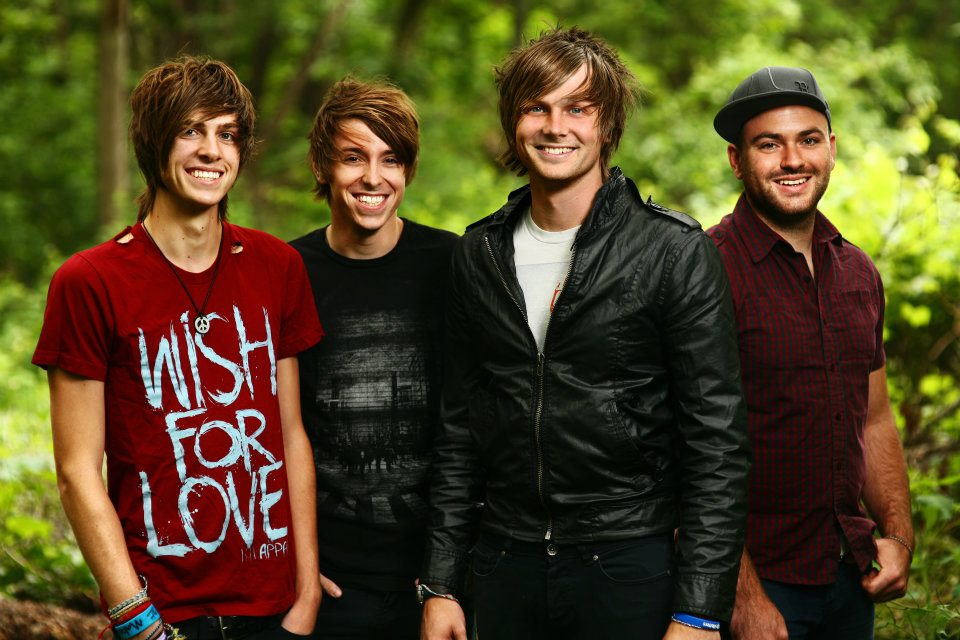 OS: What other act are you most looking forward to seeing play at Warped?
PCFH: I think Taking Back Sunday is a pretty big one for all of us and definitely our buddies in Divided by Friday!
OS: You released an album of cover tunes in March.  Can you tell us more about the album, and the motivation behind recording those particular songs?
PCFH: Yeah, we had such a blast recording those songs! Our main motivation behind it was just to have some fun and get our fans' parents more involved the music. I think it's definitely been a success for the most part.
OS: Was there a cover song that you wanted to do, but ultimately didn't make it onto the album?
PCFH: Yeah, "Come On Eileen" but it just was too ridiculous!
OS: Only a month before you released the cover album, you also released an acoustic EP.  What was the thought process behind releasing both EPs in quick succession?
PCFH: We wanted to put new music out and keep the buzz going as long as we could so we split up the release dates.
OS: There are a lot of positive themes in your lyrics, and positivity plays a big part in the band's bio.  Could you tell us more about the band's positive philosophy?
PCFH: Our ultimate goal as a band is to leave a lasting positive impact on the people we meet. Whether it's a 15-year-old fan or their parents. We've seen so many bands are in it for the wrong reasons. We want our music to help people and lift them up when they're low.
Check out PCFH's video for "When It's Over Now":