Carly Rae Jepsen is in luck. It looks like she won't have to ensure the continuation of her celebrity run after Call Me Maybe falls from its current summit by relying on the hoopla generated by her own Nipplegate"nude photos that ended up being someone else's.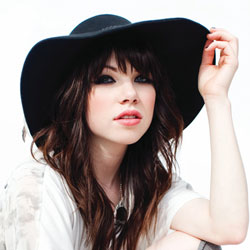 Thanks to a call from Adam Young, the one-man band behind Owl City, Jepsen is about to relight the fire under her rising star the old-fashioned way: with a new hit. "Good Time," her duet with Owl City, just debuted at No. 18 on Billboard's Hot 100, which means that her breakout No. 1 single won't forever be alone on her hit list.
It's pop symbiosis at its most effective: He saves her from that pop purgatory known as one-hit wonderdom, where he had been languishing since 2009, when the Owl City single "Fireflies" hit No. 1 on the Hot 100, and she helps get him out of it. Sure Katy Perry could have accomplished the same thing in the middle of a dead sleep, but that hardly would have been a meeting of near-equals.
By hooking up with Owl City, Jepsen hints that there might be more to her than one catchy song and a Justin Bieber connection, while giving her new fans a beat-driven electro-pop number that's completely different from the song that made her a rising star. It should tie them over nicely while they await the release of her upcoming second album (and U.S. debut), which is due in September and reportedly includes collaborations with Bieber, fun., and LMFAO's RedFoo along with the Owl City duet.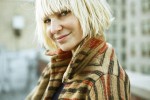 As Jepsen, 26, who first smelled sweet success as a 2007 contestant on Canadian Idol (she came in third), and Owl City are proving, sometimes good things do come to those who wait, and 36-year-old Sia Furler waited nearly two decades for what is turning out to be the best year of her career. She first drew widespread attention as the sometime lead vocalist of Zero 7 before going on to collaborate with David Byrne and Fatboy Slim, among many others, and co-writing three of the best songs on Christina Aguilera's 2010 album, Bionic.
But now it might be Aguilera seeking a career boost from Furler, who goes professionally by Sia. The long-gestating overnight sensation recently held down the No. 11 and No. 12 spots on Billboard's Hot 100, in collaboration with David Guetta (on the U.K. No. 1 single "Titanium," which climbed to No. 9 the following week) and Flo Rida (on "Wild Ones," already a No. 5 U.S. hit, which, incidentally, Flo Rida performed with Jepsen at the 2012 MuchMusic Video Awards in June).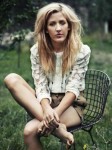 Also belatedly riding a dance beat to the top is U.K. singer-songwriter Ellie Goulding, 25, whose year-old "Lights" had been kicking around the Hot 100 for 26 weeks before jumping six notches and finally entering the Top 10 in the Billboard issue for the week ending July 7. Across the ocean, in Goulding's native UK, her debut album, Lights, is a No. 1 hit that has spawned six chart singles, the sixth and smallest of which, ironically, was "Lights," which only made it to No. 49 on the U.K. singles chart.
The most interesting thing about pop's new princesses in waiting (all of whom have been waiting so patiently for their current moment) is that while they're all hanging out in the same dance-pop arena, they arrived there from different countries, none of which is the United States. While Jepsen hails from Canada, and Goulding is a Brit, Furler comes from a land Down Under. (The jury is still out on whether New Zealand's Kimbra, the featured female singer on the Gotye hit "Somebody That I Used to Know," can make it on her own in the U.S.)
There's nothing like a Benneton ad-style infusion of talent (rounded out by fun.'s We Are Young collaborator Janelle Monae) to make pop good again. With Adele expecting her first child, Lady Gaga on tour, and Katy Perry and Rihanna soon to be between albums (hopefully!), the charts could use some fresh female perspectives.
And as Alicia Keys, Nelly Furtado, Christina Aguilera, Pink, Kelly Rowland (once again featuring Lil Wayne) and Gwen Stefani (once again fronting No Doubt) return to the scene in the coming months, the battle to see which woman ends up on top, might be about to get as interesting as it's been since 2007-2008, when Perry kissed a girl, Rihanna twirled her umbrella ella ella, and Gaga just danced.