For many people, The Grateful Dead have always been a love-it-or-hate-it proposition. The band's slavishly devoted army of Deadheads (which still exists today, turning up to see Furthur, the band that includes erstwhile GD singer/guitarist Bob Weir and bassist Phil Lesh) connects to the jazzy fluidity of the band's instrumental improv, the killer catalog of classic songs penned by Jerry Garcia, lyricist Robert Hunter, and company, as well as the slightly stoned sense of bonhomie that has always emanated from the psychedelic warriors' core. The Dead's detractors, on the other hand, deem the band's jams overlong and sleep-inducing, abhor the hippie aesthetic the group always embodied, and take issue with their hit-and-miss approach to vocal intonation. Apart from those who have never heard them, almost everyone has a strong opinion about The Grateful Dead, winding up either in the love or hate camp sooner or later.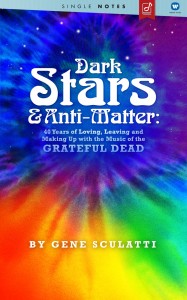 So if someone's going to write a critically-balanced book about the band, who better than one of the few music fans"and certainly one of the only rock critics"who has found himself on both sides of the fence at various points? Granted, veteran music journalist Gene Sculatti (author of 1982's seminal Catalog of Cool and 1985's San Francisco Nights: The Psychedelic Music Trip, among others) isn't exactly objective when it comes to the subject, but among rock writers, he's in a unique position to discourse on the Dead"he was there from the start. I always get caught in the middle, says Sculatti, whose new Rhino eBook bears the self-explanatory title Dark Stars & Anti-Matter: 40 Years of Loving, Leavin, and Making Up With the Music of The Grateful Dead. Because I saw them in the beginning, and most of the records I still evaluate in terms of, ˜Does this resemble the way it was then, live?'
Sculatti first saw the band at San Francisco's famed psychedelic-era venue The Avalon Ballroom in the spring of 1966, about a year in advance of the first Grateful Dead album. That's one of the greatest gifts anyone ever gave to me, says Sculatti, to be there then and see that. You're 18 or 19 years old¦this brand new thing that's never been before is springing up and you happen to be there a couple of feet from it. It's just incredible to read in the paper about some group with a crazy name like Big Brother & The Holding Company or something and go to this place where it was and see it with light shows and everything that accompanied it. And that's when I started writing, because there was a little paper there in Frisco. That was my impetus too for writing about the Dead this time"there were things I hadn't said about seeing them at that time.
Naturally, part of Dark Stars captures the thrill of having a front-row seat for those early days of the Dead's sonic explorations. They seemed more powerful than anybody else, remembers Sculatti of the first Dead shows, I guess I had seen Quicksilver [Messenger Service], that's my other favorite band, but there was something about the force. Not the volume, but having three guitars and organ and everything, and they do sort of seem to gallop, and they were just like a wall [of sound], really great. And every band had a guitar stylist, but Garcia"no one played like that.
Sculatti was also on hand for the band's early-˜70s shift from psychedelic sorcery to earthy Americana. That was kind of a shift they made that was pretty surprising, he remembers. Everybody faulted them among the Frisco groups for not being real good at singing and harmony, and they really proved that they could, and they also proved they could really write at that point. By the time you get to Workingman's Dead and American Beauty¦that's pretty solid stuff, I think. I can't think of any other San Francisco band that really kept all that going that long. Quicksilver, they couldn't write a song to save their souls, so they always had to be doing covers of Bo Diddley and stuff like that. And really, there were some good songs on the first three Jefferson Airplane albums, but when you realize that the biggest songs are basically two that Grace Slick brought with her from [her previous band] The Great Society, White Rabbit and Somebody To Love, after that, it starts running kind of thin, and then they get overly political. And Big Brother, they didn't generate too much material after a while. And the Dead is a band that a number of people have done various tribute albums to, all sorts of people tackle those songs, and that suggests the worth of their songwriting too.
But crucially, Sculatti's account goes on to detail his drifting away from the Dead. I wasn't as interested in the Americana stuff as I was in the early stuff, he confesses, and then just before punk, I guess, well about ˜73, ˜74, ˜75, I was part of a certain group of rock writers who began looking back"we were kind of champions of looking back at ˜50s stuff like rockabilly and doo wop, and then even things like The Stooges and garage rock from the ˜60s. And once you started looking back and found all the great energy in a lot of that stuff, and the primitive natural spirit of it, then a lot of the psychedelic stuff started to seem long and loose and attenuated, and ˜I don't now, this isn't really giving me the kind of jolt I can get from these other things.' And then by ˜76, when punk happens, it's kind of all over, and that's where a lot of us gravitated to, and that's probably when I listened the least to The Dead.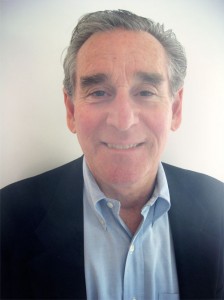 Of course, if Sculatti's schism with The Grateful Dead had been the end of the story, it would have been a tale of relatively limited interest. But later in his life, the apostate Deadhead found his way back to the band. I heard [1987 Dead single] Touch of Grey, which really made an impression on me, because now I was older, and it's kind of about aging and taking it as it comes. And then I heard this song from a Jerry solo album, Mission in the Rain. It was from his third solo album [Reflections], it was about San Francisco, and it really knocked me for a loop. Those were the things that made me think about them [again].
Having the experience of coming full circle with The Grateful Dead puts Sculatti in a position to say something about the band that goes beyond the standard story. I thought I had a different kind of take on it, he affirms. Most people who like them came to them later, and are familiar with a different span of their work. I had some perspective on it from an earlier point of view, and some of it I loved a lot, and later it bored me, and then later I found things I liked again. I thought that was interesting"my take on it embracing the earlier, punkier sort of stuff more than most people do might be a good point of entry for somebody who never liked them before, or was curious about them and didn't know. Maybe this would be better than another 65-year-old guy [Sculatti's age] telling them, ˜Oh you should have been there in 1985 when they played for 10 hours straight' or something.