D'Angelo who?
If you're a music lover of a certain age, too young to remember when contemporary R&B wasn't joined at the hips with rap, or didn't come dressed up in a shimmering electro-pop sheen, we'll forgive you for asking.
Now let the history lesson begin! Flashback to 1995, back when 21-year-old D'Angelo (born Michael Eugene Archer) was quickly becoming one of the hottest things in music. Released that year, his debut album, Brown Sugar, helped usher in the era of neo soul, and with Voodoo, his long-delayed 2000 sophomore album, for whose "Untitled (How Does It Feel)" video he bared both body and soul (literally!), he became an R&B rarity: a sex symbol capable of seducing both fans and critics with his bulging talent.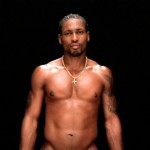 The only way was up, it seemed. But instead of ascending, D'Angelo dropped out. In some ways, it wasn't so surprising. When I met D'Angelo in the mid-˜90s before a taping of MTV Unplugged, I was immediately disarmed by his cheerful but low-key and unassuming manner. He easily could have passed as any guy in the audience who'd wandered into the performer's circle by mistake"and I mean that as a compliment. Modesty in a hunky package, D'Angelo, unlike the egocentric superstars crowding the charts today, clearly wasn't in it for the star trip. Whether sitting at the piano or plucking a guitar, he was playing for love of the game, not the "F.A.M.E." and "Fortune" (to quote the crass titles of the two most recent albums by Chris Brown, D'Angelo's modern-day antithesis).
After taking five years to release his sophomore effort, D'Angelo spent the next decade well outside of the spotlight, only making occasional scattered appearances on leaked songs and other people's records (including Mark Ronson's Record Collection). And like so many musical geniuses before and after, he was plagued by demons, which may or may not have shaken up his turbulent romance with fellow singer Angie Stone, the mother of his teenage son Michael, and which definitely led to several legal scrapes, including a 2005 arrest for drunk driving and drug possession, and another in 2010 for soliciting a female undercover police officer for sex in New York City.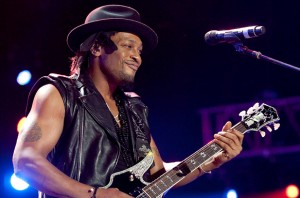 Now 38, D'Angelo is slowly creeping back onto the scene. On June 9, following several European dates, he made a triumphant return to the U.S. stage with a performance at Bonnaroo in Manchester, Tenn, his first live show in his native country in more than a decade.
He followed it up with a well-received July 6 gig at the 2012 Essence Music Festival in New Orleans, and he's announced a 20-date co-headlining Liberation Tour with Mary J. Blige, which commences August 18 in Virginia Beach. Before you wonder who'll open and who'll close, ask yourself this: Is there a place in modern soul"a land dominated by the Ushers and Chris Browns of music, singers as well-known for their dance moves and flashy personas as their music"for an artist as subtle and mostly stationary as D'Angelo, especially if he's serving up a 2012 version of neo soul, a movement that, for many, is so last century?
The truth is, as promisingly as it started, neo soul was limited by the strangeness and unpredictability of its biggest stars. Maxwell had a hit with his last album, 2009's BLACKsummer'snight, but he releases new music almost as sporadically as D'Angelo. Two years ago, Erykah Badu had to strip in public and walk through the city center of Dallas near where John F. Kennedy was assasinated (as she did in the "Window Seat" video, which made D'Angelo's 2000 strip tease look positively quaint) to drum up attention for her new album.
And then there's Lauryn Hill, on whose GRAMMY-winning 1998 album The Miseducation of Lauryn Hill D'Angelo appeared. Since the stunning success of her debut solo opus, Hill has more or less withdrawn for society, only emerging for occasional special and limited engagements, like recently waging war on the IRS. D'Angelo has a lot of making up for lost time to do if he wants to regain his own commercial momentum as well as neo soul's.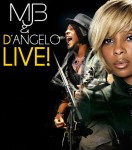 His Essence Music Festival performance of Untitled, complete with all the falsetto swoops and vocal trills of the Voodoo album version, indicates that he's up for it vocally. One also could do a lot worse on the comeback trail than forging an alliance with Blige. (D'Angelo also will pop up in September at the Made in America festival, which is being launched this year by Blige's 2008 touring mate Jay-Z.) She's one of the '90s most durable stars, every bit D'Angelo's match vocally, and the perfect bridge between neo soul and hip-hop soul, someone who won't make it seem like he's shamelessly pursuing the youth vote.
And like all good collaborations, there's something in it for both sides. D'Angelo, whose long-rumored third album, reportedly titled James River, still has no release date, gains immediate currency. Meanwhile, Blige, who's spent the last few albums chasing hits with the likes of Drake and Lil Wayne, singing songs like "Mr. Wrong" (featuring Drake), about life, love and mostly pain, will finally hook up with Mr. Right.
Welcome back, D'Angelo, and vintage soul. Now let the music play.