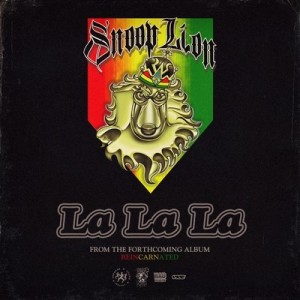 Snoop Dogg is cooler than you.
The Doggfather, born Calvin Cordozar Broadus, Jr. is changing things up a bit with his 11th album, Reincarnated, to be released through Vice and Mad Decent some time later this year. The album title is fitting: Pitchfork is reporting that Reincarnated will consist entirely of reggae music, a first for the rapper. Broadus is even going under a different moniker for the occasion as he is recording, releasing, and performing his reggae material as Snoop Lion. Finally, stereotypical stoners everywhere will no longer be forced to choose between listening to their beloved reggae music or their beloved Snoop.
It's unclear what inspired the rapper to wade into the world of reggae. The move is reminiscent of Nas and Damien Marley's 2010 collaborative effort Distant Relatives. The first single to emerge from the album, "La La La," sees Snoop acclimating himself admirably to the stylistic conventions of reggae, delivering his verses with a Jamaican inflection. One assumes that the rest of the record will be as bouncy and insistent as this first cut here, given the deft hand that producer Diplo (credited with his Major Lazer moniker here) almost certainly lent to the proceedings. While a tour has not yet been formally announced, the likelihood that you'll be able to see Snoop Lion in action is high (snicker). The rapper cum reggae-ist will be performing with backing band The Jungle at Caribana 2012 in Toronto on Friday, August 3rd and it's safe to assume that a full tour is in the works. A formal release date for the record has not yet been set.
Also, did you see the album art? That image is guaranteed to hang in the common areas of countless college dorms for years to come.
Check out "La La La" below.