Last week, the music industry lost a female veteran when Ms. Melodie of Boogie Down Productions died on Wednesday. Her 1989 release Diva made her one of the first emcees to spit alongside the heavy-hitting male rappers of the day, like ex-husband KRS-One.
The loss made me reflect on today's female rappers, and the position they hold in the hip-hop world. Aside from Nicki Minaj, it seems that female rappers have all but disappeared from the mainstream landscape over the past few years.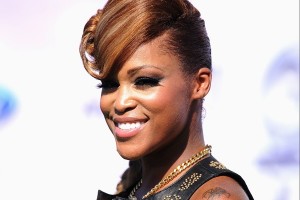 But times may be changing. The days of Lil' Kim and Foxy Brown may be over, but a slew of new spitters have been staging some serious attacks, and a few familiar faces are poised to return, ready to make a big impact on the rap game.
Eve recently announced plans to release her oft-delayed project Lip Lock this fall. It will be her first album since Eve-Olution hit the streets 10 years ago. If things go her way, the former Ruff Ryder will be rocking radio waves again, showcasing her sick rhyming skills and ever-present ability to get a party started with her sexy but scathing style. She recently made her first-ever appearance at the Essence Music Festival in New Orleans and received a warm welcome from legions of loyal fans who can't wait for her return to the mic. Missy Elliott recently revived her career on M.I.A.'s Bad Girls Remix and performed new music at Hennessey's Wild Rabbit launch last month.  She also has plans to hit the stage with longtime friend and collaborator Timbaland next month during her scheduled Rock The Bells stint. Rumors are swirling that Missy plans to drop her long-awaited album Block Party this fall.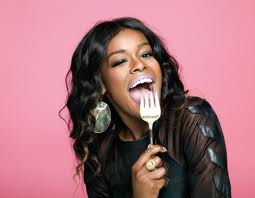 One newbie making waves is Azealia Banks. The 21-year-old Harlem native is signed to Interscope Records and dropped her fiery first single 212, featuring Lazy Jay, late last year. Ever since then, the stunning spitter has been wowing crowds with her undeniable sex appeal and no-holds-barred lyrics. While she's certainly learned to use her looks to her benefit, this beauty isn't afraid to offend. She's seductive without compromising her skills, perhaps a welcome departure from the groundwork set by Minaj's rise to superstardom.
Banks' EP 1991 dropped at the end of May and boasts four fierce tracks, including Liquorice, accompanied by a cowgirl-themed video currently climbing the charts. Her latest mix tape, Fantasea, dropped July 11 and has received crazy cosigns from likes of Nas and Missy Elliott.
Another recent addition to the hip-hop landscape is Miami-based bad girl Kitty Pryde. Her debut single, Justin Beiber along with Okay Cupid gave fans their first taste of what the red-haired rapper has to offer. Last month, she dropped her EP Haha¦I'm Sorry and unleashed her teenie-bopper-tinged perspective on online dating and sneaking beers. While she's still too new to promise mainstream success, this girl has tapped into uncharted territory, and the result may surprise us all.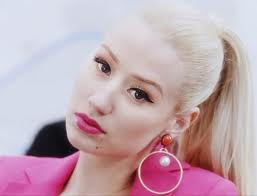 Iggy Azalea is the Australian-born emcee who shocked the hip-hop world when T.I. signed her to his Grand Hustle imprint and released her racy/raunchy singles Pu$$y and My World. The only thing that rivals her unapologetically aggressive spitting style are her classically perfect looks, (She's also signed to world-renowned modeling agency Wilhemina). But don't let her high-fashion faí§ade fool you; this girl has a serious bite made evident by her dagger-like delivery. While recent label issues have her questioning who will distribute her debut album, The New Classic, Azalea last month released a single, Million Dollar Misfits, from her upcoming EP Glory which featured T.I. and B.O.B.
With Minaj making a clear departure toward the pop sphere, it seems the gaping hole she has left in the hip-hop scene is ready to be filled by a slew of potential successors. It's still unclear who will claim the top spot, but chances are that one of the lovely ladies on this list will be making waves too big to ignore, very soon.