Lauren Alaina may not have won the two Teen Choice Awards for which she was just nominated " Choice Female Country Artist and Choice TV Female Reality Star for American Idol " but she's got plenty of other successes to celebrate.
Not only is she looking ahead to joining Sugarland's "In Your Hands" tour in support of her debut album Wildflower, but her new single "Eighteen Inches" has been released to radio with great success. The song, written by Carrie Underwood, Kelley Lovelace, and Ashley Gorley, which references the space between a person's head and heart, is something which resonates strongly with Alaina.
Recently the 17-year-old American Idol season 10 runner-up and Georgia native took time out of her schedule to talk about her music, her idols, and just what she learned from recording with American Idol judge and Aerosmith frontman Steven Tyler.
OS: Let's talk about your album and how you chose such great songs like "Eighteen Inches."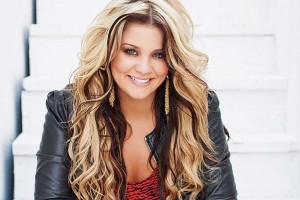 LA: In the process of making the album I was listening to quite a few songs. I had to narrow them down to what what was going to go on the album. When I heard ["18 Inches"] that reminded me so much of my mom. She has literally gone through the exact same thing as the song. Eighteen inches is the distance between the head and the heart. It delivered such a beautiful message. I remember being very proud of being the person who sings it.
OS: I know you admire Carrie Underwood very much. Was that another reason you liked it so much?
LA: I didn't know she wrote it [when I first heard it]. I think [my team] didn't tell me on purpose.
OS: What else did you like about the song?
LA: A lot of my songs are cute and girls can relate to them. This one [more] people can definitely relate to the story line. I felt like pretty much anyone can relate to it. And it really shows off my voice and tells a great story at the same time. It really shows off my vocal abilities. I really worked hard on it because I wanted to make sure it shows what the song is really about.
OS: What was it challenging vocally?
LA: It has a really great melody and the chorus is in the upper register. I mean, "Georgia Peaches" [another of my singles] is not an easy song to sing by any means. This song is cool, though, because it's a little slower but not too slow. It has a good groove.
OS: When you're in the studio, do you think a lot about how you'll transfer a song to a live performance?
LA: Not really, which is weird. I think that probably on the next album I will for sure. I have been on the road a lot now doing back-to-back shows and I will keep that in mind [the next time] I'm in the studio [because I'll know] I'll be signing those songs over and over and over. When I'm on the road, I sing them differently.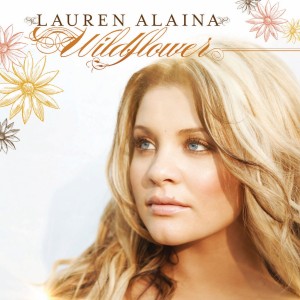 OS: So everyone wants to know when you'll record a new album.
LA: The first album hasn't even been out a whole year yet, so I'm not going to be putting one out in the next few months or anything! I have been writing for it and preparing for it, though, just to stay in the groove. And hopefully [when I do begin to seriously work on a new album] I'll have a few more songs [from which to choose] than I had on this one.
OS: You have had so many great things happen to you especially in the last year. Are the Teen Choice Award nominations a high point?
LA: Yes! When I find out stuff like that, that I'm nominated for the Teen Choice Awards, it's such a good feeling. You work so hard and then to have something like that happen makes me so grateful. The reason I have what I have is because of my fans and my family and my friends. I am very grateful.
OS: So it had to be interesting to record with Steven Tyler for the new Aerosmith album. Was there one thing in particular you took away from that experience?
LA: When I was in the studio with Steven he told me, "No matter what, don't change who you are." That really stuck out to me because Steven Tyler was basically telling me he loves who I am, a small town girl. That was a really good feeling and it really stuck with me. I try to remember every day to be myself, work hard, and give the best I can. And if I have to walk from California to Georgia to continue to be myself, that is what I will do!
Find out more about Alaina's music, tour, and more on her official website.