In the late ˜60s and early ˜70s, you could scarcely swing a Gibson acoustic without hitting a great singer/songwriter whose work went unappreciated by all but a tiny cult following. Some of them got a second shot at fame in the ˜90s and ˜00s through reissues and revivals of interest"Terry Callier, Vashti Bunyan, and Gary Higgins are among those that come to mind"but no underground balladeer has been aided in their comeback by a high-profile documentary film. Until now, that is.
In 1970 and '71, the Detroit-based songwriter who went only by his surname, Rodriguez, released the albums Cold Fact and Coming From Reality, respectively, on the Sussex label, which was probably most famous for the classic catalog of another streetwise ˜70s troubadour, Bill Withers. Like Withers, Rodriguez served up a sonic cocktail of folk and soul, but with a pinch of post-psychedelic rock flavoring. Rodriguez's songs also mirrored Withers' early work in their mixture of sociopolitical and personal themes. But the Mexican-American artist born Sixto Diaz Rodriguez didn't achieve the renown of his labelmate, or any renown at all, at least not as far as he knew at the time. Like so many talented contemporaries, Rodriguez wasn't able to work the game in his favor despite being a gifted artist, and his records basically gathered dust. 1971's Coming From Reality would be his last recording.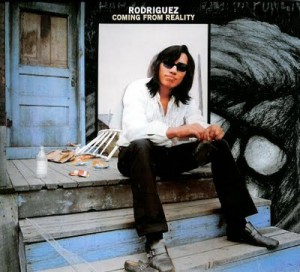 But as Swedish documentarian Malik Bendjelloul reveals in his new film, Searching For Sugar Man, there was quite another side to the Rodriguez story. Completely unbeknownst to either Rodriguez or Sussex, some strange, circuitous route brought Cold Fact and Coming From Reality to South Africa, where the songs' countercultural themes and iconoclastic lyrics were embraced by the burgeoning youth movement, especially the anti-Apartheid faction. Eventually, Rodriguez became a counterculture icon in South Africa on par with the likes of Bob Dylan. But in that pre-Information Age, no one in South Africa ever contacted either Sussex or the singer. From the cloud of mystery surrounding Rodriguez in South Africa, various stories about his death emerged, the most famous being his bloody onstage suicide. Meanwhile, back in Detroit, Rodriguez had abandoned his music career and was working as a laborer.
Why did Rodriguez's music initially fail to connect in America? I think it was lack of promotion, offers Bendjelloul, It's hard to say. One explanation could be that at this time in America, if your name was Rodriguez and you had a Hispanic look, you could play music, but you should play Mexican music, you should play mariachi. These are the kind of prejudiced images that Western culture imposed on Mexicans, and Rodriguez didn't play that role that he was supposed to play. He really challenged the white rock scene. He sounded like their artists, and this was not a role you were allowed to play in this time in America. [In South Africa] They didn't know who he was.  They had no clue. They didn't care; they didn't know what he looked like, they were just cool songs. In North America, Mexicans mean something, in South Africa, Mexicans didn't mean anything"they didn't have any Mexicans there. They didn't have people with Spanish names. For them he was very much one of the Dylans and The Doors and The Stones kind of artists.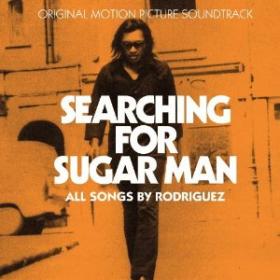 By the time Bendjelloul discovered the Rodriguez story in 2006, the connection had finally been made between the songwriter and his South African fans. After decades of anonymity, Rodriguez not only returned to the stage, but played South Africa for the first time to adoring throngs of admirers, and his albums were at last reissued in the U.S. as well, where a new audience was steadily growing. It's all part of the narrative that the director captures in Searching For Sugar Man.
Before I met him I had interviewed all the other people that were a part of the story, recounts Bendjelloul, and they all tell these almost mythological stories about him, that he was this drifter and this mysterious guy walking the streets of Detroit all dressed in black. Who was this guy? People in Detroit knew him because they had seen him, because he was always on foot"Detroit people are often not on foot. So everyone had stories.
But the mystery was not so easy to remove from the still-shadowy figure of Rodriguez. I was really nervous and eager to meet him, Bendjelloul says of their initial encounter. I had almost a surreal image of this man. Everyone said, ˜You won't even be able to interview him because he has too much integrity, he's too private.' The first time I met him I didn't try, it [the interview] was the second time I met him. He used to turn his back to the audience, and that's how he was with the camera as well. He didn't particularly want to be a film star, he said, ˜I'm audio, you're visual. I do songs, I'm not into the visual side of myself.' So he was very, very private, and he still is. And I like that, that he keeps his mystery. Not too many people today keep secrets. Today it's very much about spilling your heart out in sordid detail. He's completely the other way around"he keeps his privacy.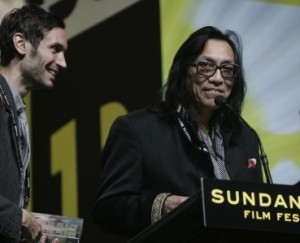 In Searching For Sugar Man, which premiered at the 2012 Sundance Festival and was picked up for distribution by Sony, Bendjelloul does his best to get behind Rodriguez's dark glasses and give us a glimpse of what makes the man tick, and he talks to South Africans who grew up on Cold Fact and Coming From Reality to find out more about Rodriguez's place in their hearts and history. It's very intimate, says the director in analyzing the music's universal appeal. He's very close to the microphone, he has a warmness about his voice, it's very accessible. There are a lot of great artists that everyone loves but they're not actually that accessible, you need to listen to them a few times and then you get it. But when I play Rodriquez, for example a song called ˜Cause,' every time I play it for someone who never heard Rodriguez before, they fall in love. It's very easy to fall in love with, because there's some kind of honesty I guess, there's something very pure about what he's doing.
Of course, the further Bendjelloul examined the music and its effect on people, the closer he got to the core of Rodriguez himself. I think it [the music] says everything about who he is, the director opines. He's very hard to interview, everyone says, but I think it's because it's all in his songs. It's very hard for him to talk about music. That's really everything that he cares about in those songs, he really thinks about the stuff that he's singing about in a big way, all the big issues"love, politics, society, it's all in his songs, more than when he talks.
Searching For Sugar Man is sure to spread the Rodriguez gospel further than ever before, as will the film's soundtrack, which includes key cuts from Cold Fact and Coming From Reality. Bendjelloul was initially drawn to telling the story because it's such a unique combination of underdog-wins-the-day and something more evanescent, to do with the cultural borders of the old world fading away. There aren't too many stories like this, he observes. I think it won't happen again. The reasons why it happened"it was a time before the Internet, and it was a country during Apartheid that was isolated, so they didn't have any cultural exchange, and there was a man living in a house without a telephone, he was isolated. So you have those three factors that really can't happen again, can they? Certainly not for Rodriguez, they can't.