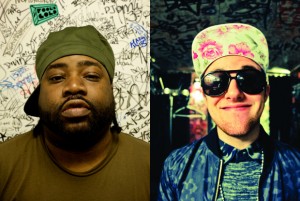 Most readers probably weren't familiar with the name Lord Finesse until recently. Finesse, an emcee and a producer in his own right, is probably best known as a beat maker, having contributed to albums by the likes of Big L, Capone-n-Noreaga, and Notorious B.I.G., among others. So it's not hard to imagine many a young spitta wanting to use his tracks as a foundation for their rhymes. Enter Mac Miller. Miller, young upstart with a good ear for beats that he is, came across Lord Finesse's instrumental for his 1995 track "Hip 2 Da Game." And like many other rappers, Miller went in over the beat and liked the results so much that he initially included the result, "Kool Aid & Frozen Pizza," in his free 2010 mixtape Kickin' Incredibly Dope Shit.
Mac Miller – Kool Aid & Frozen Pizza from Ian Rex Arrow Wolfson on Vimeo.
Now, two years later, Finesse is bringing a lawsuit against Miller, mixtape hosting site Datpiff, and Miller's label Rostrum Records to the tune of $10 million. Nevermind the host of legal questions that this issue brings up; did Finesse get clearance for the original sample, why he is suing now for something that every rapper has almost certainly done, and how can he justify $10 million in damages when Miller never made any direct profit from the track? All this said, the Lord Finesse vs. Mac Miller fight is probably the most decidedly one-sided beef between the old school and the new school worlds of hip-hop. Still, this beef inspired us to look back at some other great cross-generation squabbles in the rap game.
Ice T vs. Soulja Boy
This may be the original old school/new school beef. Back in 2008, Soulja Boy, real name DeAndre Cortez Way, was on top of the world. Having broken through on the strength of "Crank That (Soulja Boy)," Way looked to be unstoppable. To some august emcees like Ice T, however, Soulja Boy was the embodiment of hip-hop's decline. "We came all the way from Rakim," Ice T stated on a mixtape in 2008. "We came all the way from Das EFX, we came all the way from motherfuckers flowing like Big Daddy Kane and Ice Cube, and you come with that Superman shit? That shit is garbage." Soulja Boy took offense to Ice T's and subsequently released a seven minute video clowning on the veteran rapper. Recent tweets suggest that there is lingering animosity between the two men to this day.
Canibus vs. J Cole
It seems like Canibus has beef with every other rapper in the world. He's thrown shade on the likes of Eminem, Joe Budden, Royce Da 5'9, LL Cool J, Wyclef Jean, and DJ Premier. Much like Colonel Stinkmeaner from The Boondocks, he seems to gain sustenance from his "love of hatred." Funny thing is Canibus' beef started with J. Cole because Cole is a fan. The "Work Out" rapper had proclaimed Canibus to be his favorite rapper through various press outlets. So, of course, Canibus posted a lengthy rant to his Facebook, outlining his offense at Cole's remarks because he wasn't repping Canibus' more recent projects. Sounds reasonable. Then a diss track from Canibus, "J. Clone," followed a day later. Ultimately this beef was a whirlwind affair; less than 48 hours after the diss track was released, Canibus apologized for his remarks. J. Cole, for his part, didn't even have time to react.
Pete Rock vs. Lupe Fiasco
"Wait," you might be thinking, "Lupe's not a new school rapper. He's been in the game forever!" Well, there's some truth to that, seeing as Lupe is not a 19-year-old getting hyped on clothing forums thanks to his outlandish youtube videos. But Lupe, initially a Kanye West protege, has been ahead of the curve on the whole dubstep/hip-hop thing that's been happening lately. Also, he loves the Based God Lil B. He's new school enough for this list. Especially after Rock came after him for going over a rework of the beat from "T.R.O.Y. (They Reminisce Over You)" for his track "Around My Way (Freedom Ain't Free)." Most of this beef has been centered around one rapper's word against another. Just this past week Fiasco addressed the issue in an interview with Funkmaster Flex, stating that he had tried to work with Rock on the production for "Around My Way." Rock, for his part, blasted Fiasco on Twitter immediately after "Around My Way" debuted.
Lil' Kim vs. Nicki Minaj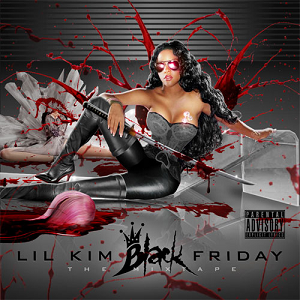 One would think that trailblazing female rapper Lil' Kim would be more supportive of her fellow female emcees. Well, the Queen B hasn't been a friend to Nicki Minaj. It's hard to pinpoint a time when the animosity started between the two… oh wait, no it isn't. Just look at the cover of Kim's 2011 mixtape Black Friday (get it?). Kim is resplendent as she sits in front of a beheaded figure and background that looks a lot like the cover of Nicki Minaj's Pink Friday. If that was too subtle then take note of the bloodstained pink wig at Kim's feet. So it's safe to say they aren't friends. But to hear Lil' Kim tell it, Nicki is really the instigator, acting outside of the public eye. During an interview with The Breakfast Club on Power 105, Lil' Kim accused Minaj of biting her style and acting "catty." Nicki has been coy about the feud, only addressing the beef between them to stamp out rumors that she was planning a fake Lil' Kim funeral. It's too bad that the two female rappers aren't able to reconcile; Eve thinks that the two could make beautiful, wacked out music together.