Seven years of hard work has taken Latin urban artist Lokixximo to a whole new level of stardom and all over the map"from The Bronx to The Dominican Republic to Los Angeles. After catching his big break in the Tr3s Dame Un Break Competition, OurStage artist Lokixximo has nowhere to go but up. He was awarded the opportunity to record with four-time GRAMMY-winning producer Sebastian Krys, along with professional direction and production of a music video for his club single, Noches Europea. We caught up with him after the whole experience to see how things went, and to find out where he'll be going next.
OS: Your music career started over seven years ago, how would you say you've developed as an artist since you first began making music?
L: Well I started when I was 13 years old. You know, doing shows and stuff like that, I think it was 2005. That's when I really branched out and started doing songs and stuff like that. It takes years, you know, to come up with your own style.
OS: What's one of the biggest challenges you've had to face so far in your career?
L: The biggest challenge for me really is just trying to get my music to the fans. If you're working alone, and you don't have a label or anything, it's really hard, trying to work and trying to make money in your career. That's always been a big challenge. But to tell you the truth that's really like, the fun part of it"the struggle, the process¦ It's a challenge, you know? Not everyone is willing to do that, to spend their money on their own talent¦ That's where it really comes. The ones who really believe in themselves are the ones who go far.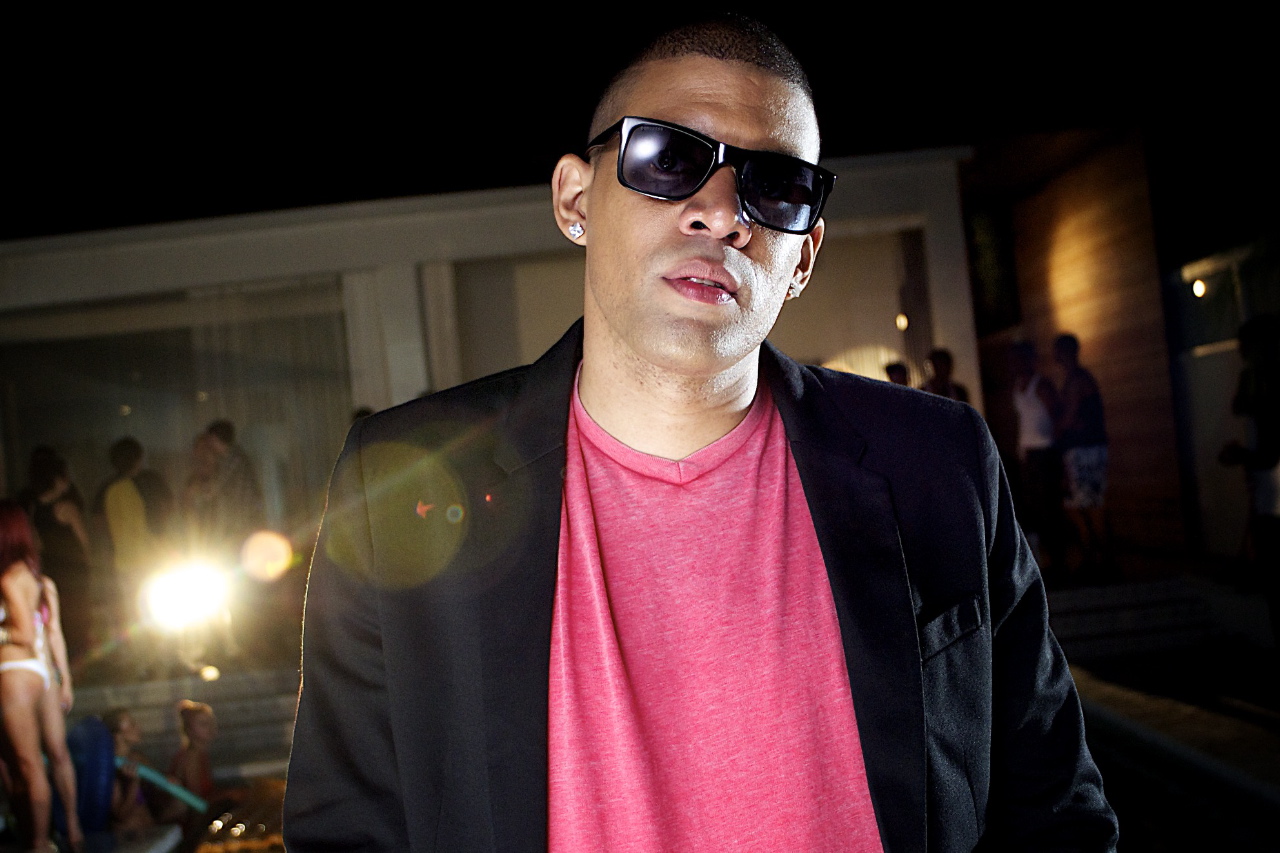 OS: You used to work in a duo group with Jose Josexx until you ultimately parted ways. What are some of the challenges and advantages about being a solo act now?
L: It's different [on stage], like doing shows; it's a little bit more, I wouldn't say difficult¦ Before you've got the backup, and you can go back and forth and you can just share the same energy on stage¦ Being alone, you've gotta' do everything. You've gotta' really get with the fans, and perform. You know, it's a big challenge, being solo¦ You're the main artist, people want to see what you do, how you carry yourself. It's really hard, but it is what it is. That's the thing that I love about music; it's a challenge. It's something that I really love to do every day¦ That's the passion you've gotta have for something that you love.
OS: You've had somewhat of an underground status in America for a lot of your career. How do you think that winning this competition has helped you to move up in the music industry and will help you to be heard by more people?
L: Well, I think this contest is the most incredible thing that's happened to me. I've been doing things in New York City, doing shows in like, the Bronx, Manhattan, Queens, just [playing] locally, for the crowd and stuff like that. People who already know me are like, Oh, Lokixximo, he's doing his thing, he's doing his thing¦ Those are the same people that¦when you go to a big network and you come out¦ those are the people that are really happy for you¦ It's really nice, it feels good. Now I go places and people go, Wow, man, you're doing it big, I'm really happy for you. Those are the same people that used to know me when I wasn't really popular, when I was still working hard for it. It's definitely work, like, this stuff like MTV, and the whole concert thing, this stuff is real¦
OS: After winning the competition, you had the opportunity to work with Sebastian Krys, a four-time GRAMMY winning producer who has worked with artists like Shakira, Will Smith, The Black Eyed Peas, and Ricky Martin. What was it like to spend some time in the studio with such an iconic figure in the industry?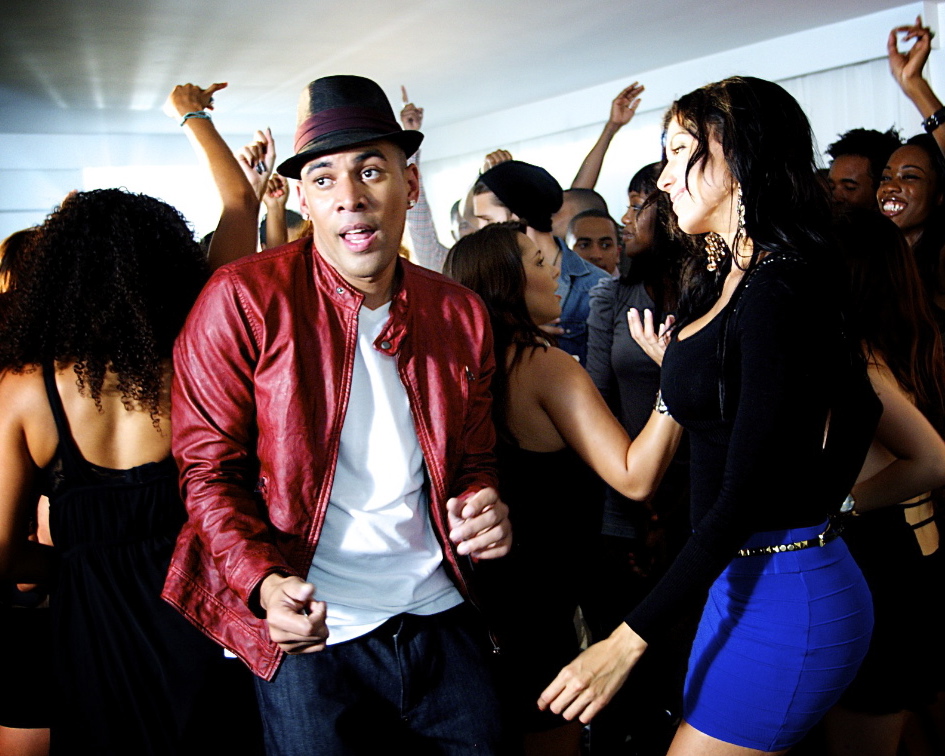 L: It's just another level, it's amazing. That guy's a genius. He does things that, like, I don't think anyone can just do. He already had a vision of how the song was gonna' be. He just told me like, Listen, we're gonna' do this, we're gonna' do that, we're gonna' add this guitar¦ Once he does his own thing he comes up with the final product and you hear it, and you're just like, Wow, man. I didn't even know it was gonna be this crazy¦ He's really quiet, but you know he's thinking about something major and he's trying to put the song together. He's like, Write whatever you want to write, change whatever you want to change, but we're gonna' do this together. So we really did the whole song together, changing stuff about it, and it came out crazy, it came out amazing. And I'm really happy, man. This stuff has just made me, I could say I'm like a whole different artist now, just seeing the way that he works¦ And you know, you get points for that, when you really know the stuff that you're doing. I really think that I learned a lot from him.
OS: You also got to work on a music video. What was the process for filming, and what can we expect in the video?
L: Well, the song we did it for was Noches Europea, and man, I can't even describe it. The whole team was amazing, [they] came up with a crazy story for it. People are really going to appreciate the art that we did with the video¦ And it's a party song¦ I think this video is gonna' go to number one in a couple days, [with] the whole thing we did with it. Everybody was positive, like the crew, the actors, the models, you know, everybody was dancing; it was like a live party. Everybody was happy man, and you could feel the same energy through the whole process of making the song, of making the video, man. You get the positive vibe, and I really think that this song's gonna' be one of the major songs for this year.
OS: What's coming next for Lokixximo?
L: Well right now, I'm just kind of getting things together and [starting to work on] tours in the Dominican Republic¦ Just keeping the whole movement going. This stuff is just on a-whole-nother level, I'm getting a lot of phone calls from people for booking and doing shows everywhere. It's really good, I just want to be focused and stay busy, and just keep doing what I've been doing.
OS: It seems like you need to always stay busy in this industry.
L: Definitely man, that's what it's about. Just stay busy, stay focused, and [do] what you love to do, and you've gotta' keep doing good things. I really think that this is a big step forward.
You can listen to Lokixximo's "Noches Europea" below.