Josh Thompson is only 34, but he's looking at life through more mature eyes than he did just a few years ago. As he looks ahead to the release of his sophomore album Change, and reflects on headlining the Jagermeister tour, he talks about how he's evolved since the release of his 2009 debut album Way Out Here, what music fans can expect next, and just how he stays centered in the ever-changing world of entertainment.
OS: So you've been on tour for a while. How is it going?
JT: The tour is going great. We just got back from Michigan and we'll be back out next week. We are doing about four new songs to give people a sample of what's coming on the next album, Change. We also do most of the "Way Out Here" record and some covers of Merle Haggard, Waylon Jennings, "Wagon Wheel" by Old Crow Medicine Show.
OS: So when can we expect to hear your new album?
JT: I was hoping that it would be out this year, but now I don't know. We haven't really discussed the scheduling.
OS: I read that it's been a tough album for you to make, just logistically with the recording.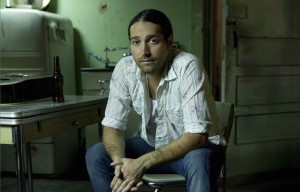 JT: It was. I was just trying to get in the studio whenever I was in town. It went on for about four months so it wasn't one smooth process. It was a lot of little dates here and there.
OS: That has to be tough. How did you stay positive in the face of all of that turmoil?
JT: A lot of it is sitting down and seeing where the songs go and having faith in the musicians you use. The guys I use, I just love. I think if you keep those two things in mind, you'll be ok. I use a lot of the older studio musicians. A lot of them toured with Waylon and George Jones and others. OS: So thinking of the album, what theme do you see coming out of the 12 songs on it? I know you have said in other interviews that it was really a look back while also looking forward.
JT: I think that the overall theme was to keep the party going but to kind of have a little bit of maturity in there. I just kind of I know I can't party the rest of my life away and I get it. So I'm kind of looking at the world around me with grown up eyes. The party can go on but it's different. I mean "Same 'Ol, Plain 'Ol Me" is a song where you want to dance. "Daddy has a Beer in His Hand," I wrote after looking at some family photos. So it's about life coming full circle.
OS: It sounds like you're a writer who really immerses himself in images and working with other writers. I know you wrote or co-wrote all of the songs on this next album. What is your writing process?
JT: I have a big list of buddies I love to write with but I don't really sit down and decide what I am shooting for. Whatever is the greatest song as possible is what I want. We end up with a pile of them and pick from that. It kind of happens by keeping my eyes open and I'm always jotting down thing I hear in conversations, stuff like that.
OS: Tell us about the time a while ago when you wrote "Comin' Around," the first single from the album, that basically talks about growing up and embracing family and values that perhaps you thought were corny when you were a kid.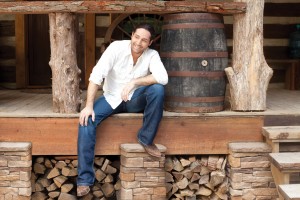 JT: I was in Nashville with Rodney Clawsom and Kendell Marvel and think we were in the room less than three hours. Kendall had a resonator guitar and had the opening lick that he was playing. Nobody had the title. The feeling of the melody kind of went from there, words led to others, and it just kind of landed from there. I knew it was a great song, which is why I kept it.
OS: So you were named the NRA artist of the month. How did that come about?
JT: We've been teamed up with the folks at the NRA for two years. The artists of the month is kind of recent. To get their support and be one of their NRA Country Artists is really an honor. I grew up in Wisconsin and the family and everybody hunts and fishes. The folks at the NRA are protecting the right of responsible gun owners.
OS: It's  interesting that you grew up in Wisconsin because that is such the heartland. How do you get back to being "you" when so much of your life is in Nashville and entertainment?
JT: My grandfather has a farm in Michigan and my mom has property in northern Wisconsin. I really go to those places and just dive off the grid. I go hunting and fishing and enjoy those great places. It's something that I absolutely need at least a couple of times a year.
Josh Thompson's web page is under construction, but you can find out more about him, his music, and his concerts on his Facebook page.
Watch Josh Thompson's video for "Comin' Around:"