Pharell tried it.  Timbaland took a stab too.  Kanye perfected it.  Hit Boy will continue the trend.  The transition from super-producer toartist is no easy trek.
Chauncey Hollis, the man behind the beats, is ready to leave the boards behind and embark on his own journey toward rap superstardom. Fresh off his über-successful hit, Niggas In Paris Hit Boy made it clear he was ready to show the world he can rap too.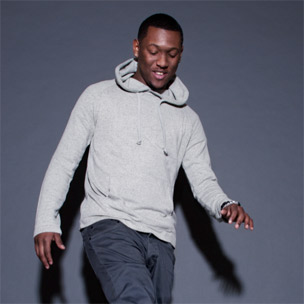 Last week, he dropped his free debut offering, HITstory, from his new label home on his House Of Hits website.
The producer-turned rapper signed to Kanye's label, G.O.O.D. Music in May. "I'm just making music with them, so stuff will end up where it is supposed to," he told MTV News. "That's family and they're the best in the world in my opinion, so I can't lose. Being able to get advice from those guys is priceless."
The 11-track EP features collaboration with label-mates, Big Sean and John Legend as well as Bun B, among others. His first single, Jay-Z Interview dropped in June and let fans know he wasn't fooling around. Yeah, the sh– I spit like/ 'What the f— has gotten into you?'/ I got 'em tuned in like a Jay-Z interview."
On the album, he displays a broad range of content and creativity; depicting a life of big dreams, big disappointments, and bigger determination. I knew what I wanted before I had it/ but I always had it I was an addict/ And this room is feelin' just like an attic/making 10 beats a day and going at it¦ God damn I was just home/ now I'm number 3 on The Throne/ I had so many emotions, that I had to make it into a song, he rhymes.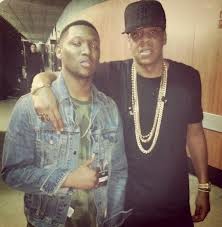 The album's second single, "Old School Caddy" features Kid Cudi and was inspired by Outkast's Aquamini. "Aquemini is one of my favorite albums by OutKast. I wanted to do a record that felt like it could've been on there but for our generation," he told MTV News. "I did the record and I let Cudi hear it, and he asked to be a part of it, so it was just an organic, great thing."
While his flow may already be drawing comparisons to Yeezy, he draws his production influences from some unlikely sources.  "I really look up to Scott Storch," said Hit Boy. "When he was out he was doing 'Me Myself & I' for Beyoncé but then he could go do 'Lean Back.' One is an R&B ballad and the next is a club track. One of the hardest club tracks we've ever heard so that was my inspiration to never sound the same,' he told Noisey in May.
His own sound has become pretty eclectic, producing hits like Stronger (Mary J. Blige), Tragedy (Nicki Minaj), My God(Pusha T), and Theraflu (Kanye West) to name a few.
Now that he's got his own rap career to consider, there's no telling if we'll hear Hit Boy behind the boards for other superstars.  If the strength of his first drop is any indication, it's likely this producer has crossed over to the rap side, for G.O.O.D.
More like this: