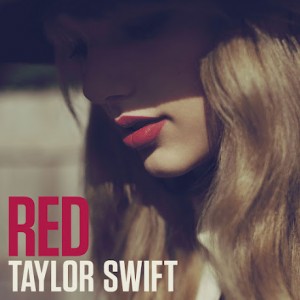 Here we go folks. Looks like we've got a new Taylor Swift album on our hands.
The Nashville based singer-songwriter revealed details about Red, her fourth studio album, on Monday during a Google+ Hangout. "I have some really big news," Swift stated during the live chat. "I'm really excited because I have a new album coming out October 22 and I wanted to tell you about it and I wanted to tell you all about it right now."
Details about Red have been pretty scant but here's what we know so far:
The album derives its title from the range of emotions covered on the record, not from the color of Red guest vocalist Ed Sheeran's hair.
The album is sixteen songs in length and features collaborations with other artists and songwriters, a departure from the solo-written Speak Now.
It's gonna sell a whole bunch of copies, if the sales figures from Speak Now are any indication.
Swift also debuted the first single for her new album during the hangout as well, "We Are Never Ever Getting Back Together." A little on the nose, don't you think Taylor? Let the wild speculation about which ex-boyfriend – John Mayer again? Joe Jonas? Taylor Lautner? Jake Gyllenhaal? (yeah, probably Jake Gyllenhaal) – this break up jam was inspired by begin!
Check out the audio for "We Are Never Ever Getting Back Together" below.
More like this: