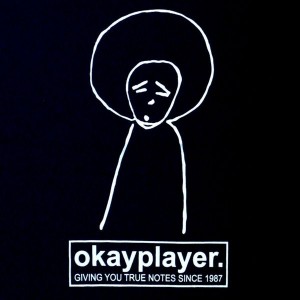 ?uestlove is injecting some swagger back into the music industry.
The Roots drummer, social media gadfly, and music bon vivant born Ahmir Khalib Thompson announced the return of Okayplayer Records in an exclusive feature with Billboard Magazine.
Okayplayer has existed in one form or another since 1987; the moniker originated from the self-given name of a loose-knit collective of artists that would go on to become The Roots. Since then, Okayplayer has been best known as an online music entity, though the company also dabbles in live events and media production.
News of Okayplayer Records' relaunch was accompanied with word of some upcoming releases from the label for 2012. Rapper Danny!, who has been working with Okayplayer since 2006, is slated to have his sixth studio album, Payback, come out on September 25th. Payback will mark the end of an eight year gap between releases from Okayplayer.
It was also announced that Young Guru, the studio wiz responsible for engineering ten of Jay-Z's 11 albums, will be releasing Young Guru: Essentials Vol 1, his all-beats debut album, through Okayplayer as well. Essentials Vol 1 is also the first in a planned series of albums from Young Guru, so fans shouldn't worry about the lights at the Okayplayer Records offices going out any time soon.
More like this: