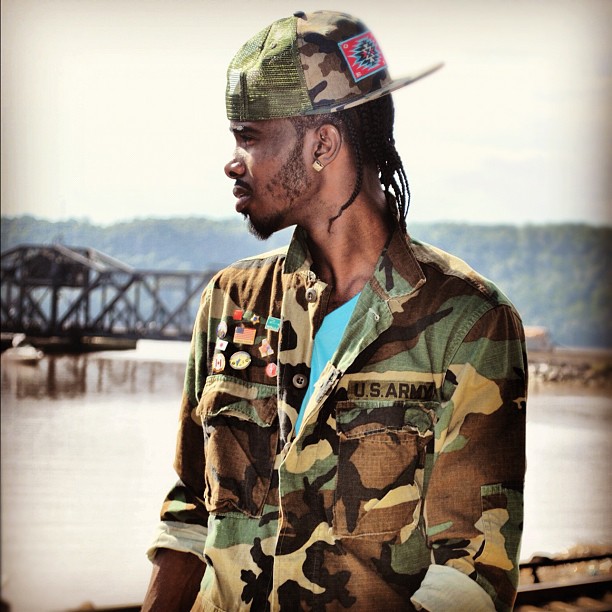 It's been a long journey and a lot of hard work for North Carolina rapper Felony Fame since he left Newark, N.J. at a young age, but now that struggle is finally paying off. Fame was recently crowned the winner of the Coors Light "Search for the Coldest" Competition by judges DJ Drama and DJ Khaled (joined by host emcee Ice Cube), his versatility and originality overtaking several other competitors in the final round of freestyle battles. Now, the competition title, a DJ Drama-produced track, and a feature on Drama's mixtape are helping this phenomenon become a sweeping sensation in the world of hip-hop. Felony Fame took a minute with us to talk about life before hip-hop, his alter-ego, and where he's headed from here.
OS: You're originally from Newark, N.J., how did you end up settling in North Carolina?
FF: I was really born in Newark, New Jersey. I ended up moving to North Carolina with my grandmother. I was raised by my grandmother, then my mother decided to move to North Carolina from Newark herself. So I was raised in North Carolina.
OS: Who are some other artists who you look up to and draw inspiration from? Did any of those artists influence the start of your career?
FF: Some of the artists I draw inspiration from, for me, definitely The Wu-Tang Clan, Biggie, you know, Notorious B.I.G. He was one of the first big artists I was in to. As a kid I used to want to perform his songs at talent shows, and things like that. Usher too, I did a couple of his songs too, that was in elementary school. Those are some of the artists I came up listening to and made me want to do music.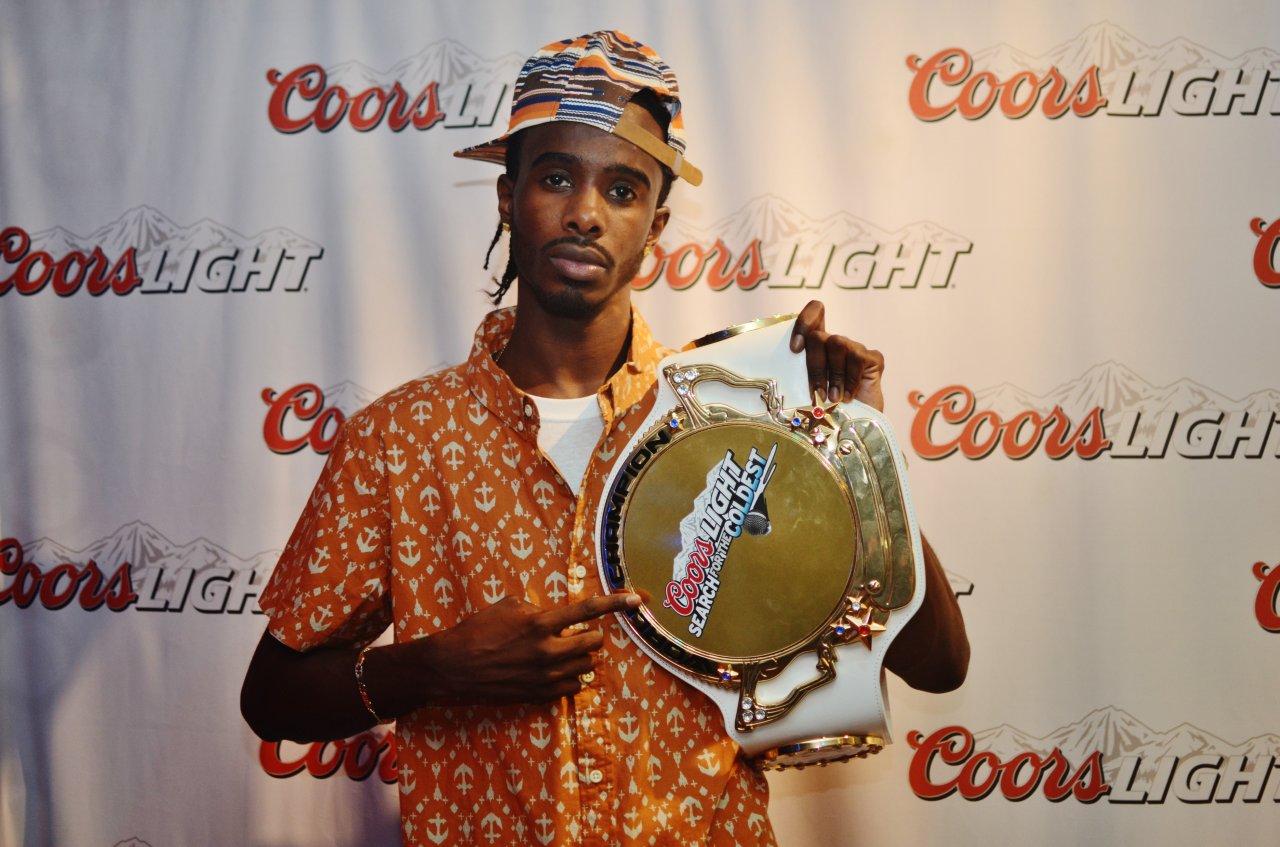 OS: You've got a self-described alter ego named Propane Fame. What's the distinction from Felony?
FF: Yeah, Felony Fame and Propane Fame, they're both me, obviously, but they're basically just the same person. When I freestyle, I refer to myself as Propane Fame ˜cause I ride with that hunger, and that fire and that flame so that's why I've got the name Propane Fame. I normally use it when I do little freestyles, or something quick over somebody else's beat or an industry beat or something. But as far as Felony Fame, that's who I am, that's the artist I am today.
OS: What's the biggest challenge you've faced in your hip-hop career so far?
FF: I would say just balancing everything¦ like make sure everything gets the same amount of attention. As far as music, videos, online presence, as well as your "outside the internet world"presence like doing shows, showing up to places, show face, showing love to other artists. The biggest challenge would be just putting all that together and really giving all that attention. That's basically the biggest challenge I've had yet.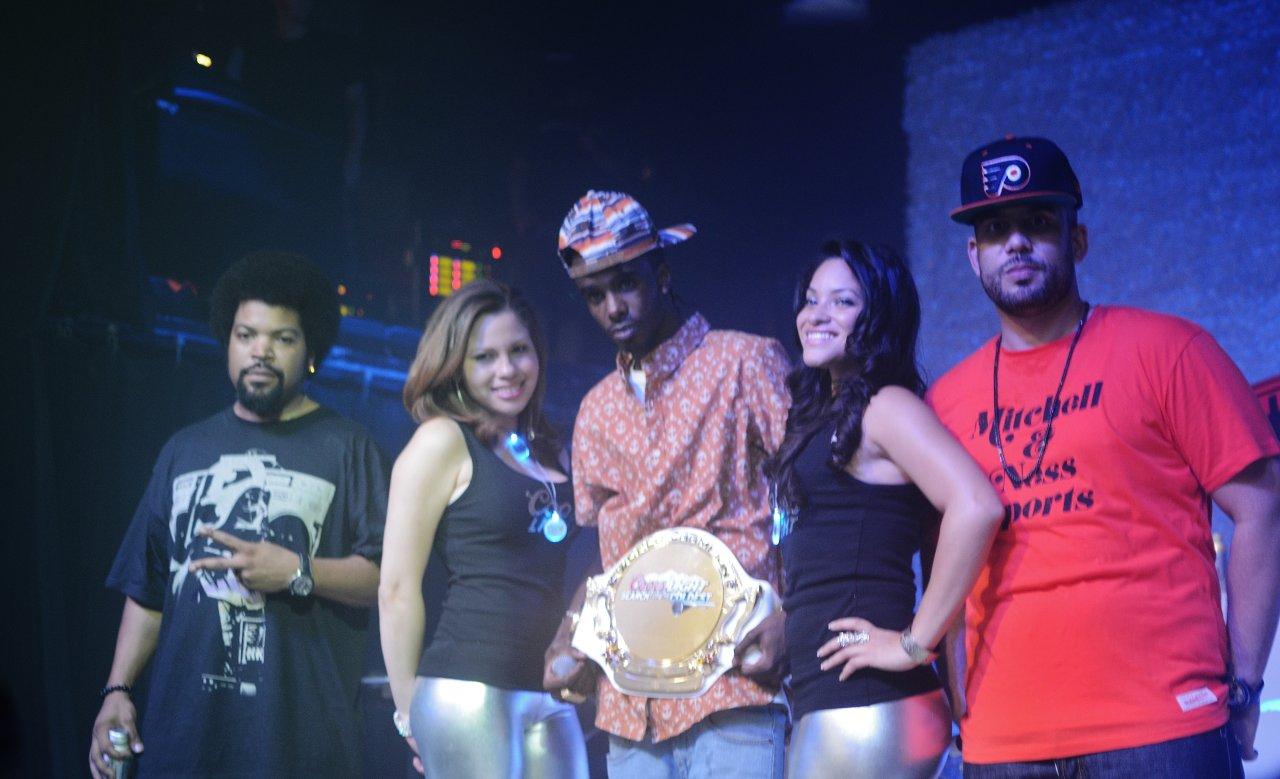 OS: Can you describe the process of the competition? What was the hardest obstacle in the competition phase? Was there anything that you had to adjust or adapt to with the freestyle battle style?
FF: Definitely. As far as freestyle goes, I definitely had to adapt to the people who were also freestyling, I had to pay attention to everyone and everything that was going on. ˜Cause that was my ammunition for the freestyle round. I had to really pay attention to what was going on so I could know my next bar, the next thing to say. I had to keep my mind on that, keep my mind on the crowd, and just make sure I got my lines out. That was definitely the biggest challenge. And, you know, performing in a different area, performing in New York in front of a big crowd like that. It was definitely a challenge to make sure and get the whole crowd and pull them in with me, and make them feel what I'm saying, feel my song, and understand that I do do this; this is what I do, this is me.
OS: You've already had a lot of success, you've worked with various rap artists, you've been featured in several hip hop blogs and magazines, and you were even cast in 50 Cent's Before I Self Destruct. How does winning the Coors Light "Search For The Coldest" Competition compare to all your previous achievements?
FF: The "Search For The Coldest" was just the ultimate, ultimate, ultimate opportunity. That definitely was one of the highlights of not only my career, but of my life. That right there is pretty much at the top of my list of accomplishments. This is gonna' be with me my whole life. Just being there and connecting with people that I've never seen before, and them coming up to me and saying how much they liked my sound, they liked this and that about me. They were really paying attention, they were really sitting and listening to my music and then coming back to me with what they [thought] about it, and their feedback, and it's correct. That alone was definitely just a great opportunity, to connect with those people on that personal level. This competition is definitely the highlight.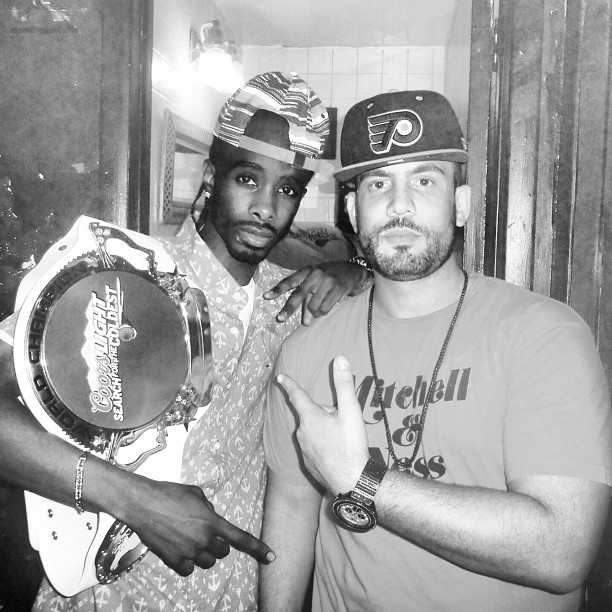 OS: How do you think winning this competition will propel your career in the future?
FF: I think winning this competition definitely gave me more credibility. I have a whole selection of different listeners that [are] tuned in. I have countless opportunities to work with other people that I would have never come across, other artists that were in the competition also, working with DJ Drama soon, and that's not even the half of the opportunities I've gotten from this competition. As far as what it's gonna' do to my career, like, the opportunities are endless. I couldn't even [list] it all on this interview right now, it would take days. That's how great this opportunity was for me.
OS: After winning the competition, you'll get to do some work with DJ Drama, what do you anticipate that will be like?
FF: I anticipate that it's gonna' be historic. DJ Drama is definitely one of the best ever DJs, and just to have him on a product with me is just great. I know working with him is definitely gonna' be historic. I'm gonna' make it history. Putting my stuff together is definitely gonna' be history.
OS: What's planned next for Felony Fame?
FF: Next for Felony Fame is just spreading awareness to those who don't know about the "Search For The Coldest" Competition that I was the winner, that would be my next step. And releasing my own independent film will also be my next step. Those things right there alone, the music's coming, extending my sound, producing my brand, MNDS (Music Notes & Dollar Signs Entertainment), that will also be in my plans. There's just a lot on my plate right now, and I'm handling it very well. I'm very anxious. Definitely looking forward to the future.
You can listen to Felony Fame's single, "Beastie Boy" below.
More like this: