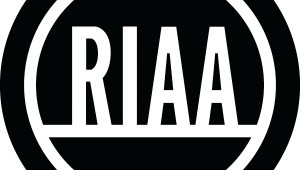 The Recording Industry Association of America, the anti-piracy trade group that represents the interests of many powerful music industry companies, is losing money. Fast.
TorrentFreak obtained a copy of the RIAA's publicly available 990 Form, showing the filings for the trade organization for the fiscal year of April 2010 to March 2011. While the form cannot provide a completely up-to-date bill of health on the RIAA's operational funding, the outlook is not positive.
Between 2009 and 2011, the revenue for the RIAA has effectively been halved, dropping from $51.35 million to $27.88 million in the span of two years. Ernesto from TorrentFreak attributes this drop in revenue to a decline in dues from member companies, which fell by $21.88 million in the same span of time.
The tax forms also paint a picture of how the RIAA has been forced to operate as a result of the cutbacks. While lobbying funds have remained static during the 2010-2011 fiscal year, the legal efforts of the RIAA have been greatly scaled back. In 2009, $16.5 million of the organization's funds were devoted to their legal efforts. In 2011, the RIAA only allotted $2.34 million for their legal efforts.
Executive compensation was also noted in the tax filings. The top eleven employees, in terms of compensation, made over $7.3 million dollars during the period of the filing. The two CEOs at the RIAA during this time, Mitch Bainwol and Cary Sherman, received $1.752 million and $1.366 million in compensation, respectively.
More like this: