Last year, Owl City was riding a huge wave of success, buoyed by a multi-album major label deal and collaborations with GRAMMY award"winning producers.  It was hard to imagine that Adam Young's star could rise any higher. Leave it to him to prove us wrong. Since we last spoke to the singer-songwriter, his electropop project has gotten even bigger. He recently teamed up with pop queen of the moment Carly Rae Jepsen to record "Good Time," a chart"topping summer smash, and released his fourth studio album, The Midsummer Station in August. We caught up with Young to chat about the collaborative process with Jepsen, his love of Dutch DJs, and his literary inspirations.
OS: Good Time" was a huge hit this past summer. Did you go into the studio with that goal in mind, and how did the process of collaboration work?
AY: I definitely didn't expect the reception the song has been getting. It is an honor when you see and hear such positive feedback. Carly was an absolute pleasure to work with. It turned out she was a fan of my music and our managers knew each other, so I asked her to be on the song, sent her the stems, and within a day she sent her parts back to me.
OS: Good Time has the lyric What's up with this Prince song inside my head? Which song are you referring to? As a fellow Minnesotan, are you a Prince fan?
AY: "Purple Rain" and yes, massive fan.
OS: You've talked about The Midsummer Station being a big step forward for you stylistically. How do you think the Adam Young of Ocean Eyes-era Owl City would have reacted to hearing the album?
AY: I think he'd be amazed at the production. Just like anything, I believe that the more you do something, the better you get at it, and I put so much work in the production of TMS, I couldn't be more excited about the way the music sounds. It's a bigger, more powerful sound and I'm thrilled about it.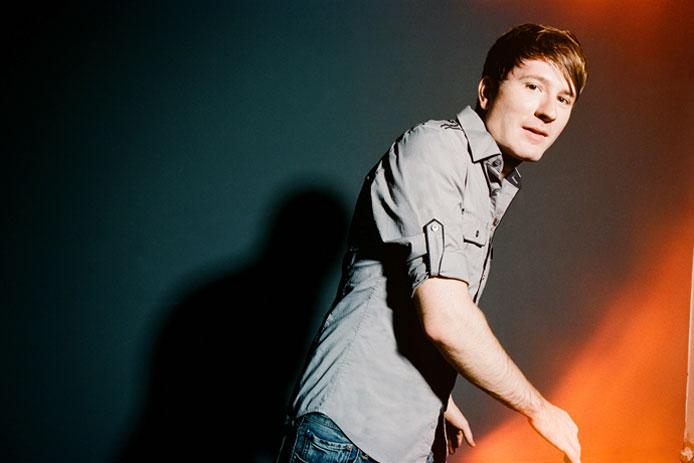 OS: On your blog, you wrote that the new album is partially inspired by electronic dance music. How has the influence of that genre manifested itself in your new material?
AY: I've always been really fascinated with how epic dance music can feel. I've grown particularly fond of European club tracks and the great Dutch DJs of the past 10 years, so I think people will hear traces of that in the production of the new album.
OS: Last winter, you scored a commercial for the Burj Al Arab hotel in Dubai, which is also on the cover of your album, Ocean Eyes. How did that opportunity come about, and is the connection just a coincidence?
AY: They reached out to me because they were familiar with the album cover. Naturally I was honored to score the commercial and I got a free trip to Dubai out of the deal.
OS: You have a gigantic tour planned to support the new album. While a lot of bands talk about how difficult touring is, you've mentioned how much you love it. What aspects of touring do you like the most, and what aspects do you like that other people might say are stereotypically the most difficult parts of touring?
AY: The most difficult parts and the most best parts are sometimes the same thing. I am someone who really values the time I get to be home by myself, but on tour you are constantly surrounded by people all the time. After a while, I always get the itch to go back on the road and be back amongst my fans because it is rewarding to play my music for them around world.
OS: You've given many different answers to the infamous name origin question, but supposedly the Ambrose Bierce short story An Occurrence at Owl Creek Bridge is the true inspiration for the name Owl City. You've mentioned that the story and the French film adaptation changed your entire outlook on life. Could you explain exactly how it changed your frame of mind?
AY: Things are rarely as they seem and you mustn't become too comfortable with a given scenario or season of life, lest you take it for granted. It's all about that old saying that you don't really know what you've got until it's gone. Owl City is about capturing the ups and downs and enjoying them to the fullest.
Catch Owl City on the huge Midsummer Station Tour, and check out the video for "Good Time" below.
More like this: