Let's face it, sometimes the past should stay dead. But when an awesome musical artist fades from popularity, their fans later wonder, Where are they now?  You may not know it, but many artists you loved in the past are still hard at work writing new albums or preparing to tour once more.  Fortunately, you now have Second Coming to reintroduce you to some of your favorite acts of the last few decades and give you the scoop on what you can expect from them in the future!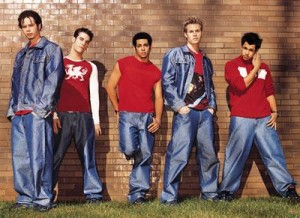 THEN: Before Diddy took over, reality TV series Making The Band aimed to create the world's greatest boy band. The year was 2000, and acts like *NSYNC, Backstreet Boys and 98 Degrees were at the top of the pop charts week after week. Much like American Idol, Making The Band began with a slew of auditions from young hopefuls looking for their big break. Each week, the pool of twenty-five singing and dancing contestants became smaller and smaller, until only eight finalists were left. Of these eight, five "made the band," and O-Town (named after Orlando, Florida, where the show took place) was born. Comprised of Erik Michael Estrada, Ashley Parker Angel, Trevor Penick, Dan Miller and Jacob Underwood, O-Town's self-titled debut album went triple-platinum, proving that the judges had made the right choice. O-Town spawned four singles, including ode to celebrity worship "Liquid Dreams" and the romantic ballad "All Or Nothing." The group followed up their debut with O2, an album that was, unfortunately, released as boy bands were beginning to fade from popularity. This change in public musical taste took a toll on album sales, and the band was unable to climb back up the charts. The following year, the group disbanded.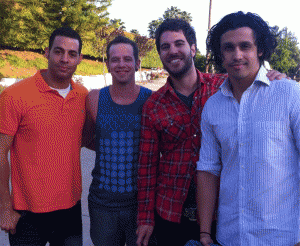 NOW: After the members of O-Town reached minimal success as solo artists, they decided it was time to re-make the band. Talks of a reunion began in 2010, but Ashley ultimately decided against in the idea. In a statement to TMZ, he confessed: "O-Town was one of the greatest chapters of my life, so when the idea of a reunion was brought to me, of course I was intrigued. However, I have made the decision not to be a part of an O-Town reunion. It was a difficult decision, but ultimately necessary to move on with the next chapter of my career. The four reunited members of the band were disappointed, but they haven't let it affect their workflow. They are currently in the studio, writing and recording their third LP with producer J Tarin (David Guetta, R. Kelly). We're excited to hear what O-Town sounds like twelve years after their television debut!
Time to relive the boy band glory days. The hair gel, the turtleneck sweaters, the choreographed dance moves…O-Town's "Liquid Dreams" music video has got it all: