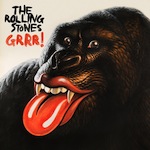 Rock and roll legends The Rolling Stones are proving today they still have plenty of hits left in them with the release of a brand new single, "Doom And Gloom." The song hails from GRRR!, a new greatest hits collection which The Stones will be releasing with the addition of two new tracks in November. You can stream the song below:
Pretty wild, right? "Doom And Gloom" had its official premiere earlier this week on BBC Radio2 and will soon be available stateside through every digital retailer.
If you enjoy The Rolling Stones, check out OS artist Jonas Sees In Color.
More Like This:
Crossfire Hurricane Tour Doc To Shine A New Light On The Rolling Stones