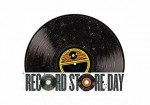 While Black Friday fanatics will be lining up at the doors of Kohl's, Sears and various malls at unseemly hours on Friday, Nov. 23, to score the latest in electronics and appliances, music fanatics will be lining up in hopes to snag limited edition vinyl, box sets, CDs, and DVDs.
So get your travel mugs ready, and clear your early morning schedule, because this year is boasting some fantastic releases. Among them are a 7 of The Rolling Stones' first EP, Nirvana's 20th anniversary edition of Incesticide 45RPM edition and releases by Coheed and Cambria, The Gaslight Anthem, and My Morning Jacket.
You can find the full list of releases here.
More Like This: