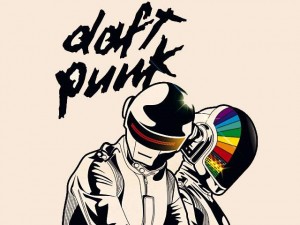 French electronic duo Daft Punk are hitting the studio with a very unexpected collaborator " Paul Williams, composer of the Muppets classic Rainbow Connection and The Carpenters' We've Only Just Begun. Last week, Hollywood Reporter spoke with Williams at SXSW in Austin, TX after the premier of the 71 year-old songwriter's new documentary titled Paul Williams Still Alive.
He said, I've been working with Daft Punk. I've written a couple of tunes on their next album…I feel like I don't want to talk about the stuff that I'm doing with them, because they want a press blackout on the album until it's out.
So I should basically not be talking about it at all. But I just think they're amazingly brilliant. The way they explore the possibilities of sound. And I'm also totally attracted to the fact that they choose to do it anonymously. I think that's fantastic.
William's initially predicted that the album would be released in June. However, Pitchfork has refuted this claim. What is for certain is the anticipation surrounding the release. Daft Punk haven't released an album since Human After All in 2005, and it's about time for another hit " especially given EDM's rise over the past year.