For a good time, call¦
On second thought, don't.
That might have been what Justin Bieber was thinking in March when he found out he might be facing legal action for tweeting a fake phone number minus one digit to his 19 million Twitter followers, resulting in more than 1,000 phone calls being made to a man and a woman in Texas who threatened to take him to court. (The potential plaintiffs' requests: an apology, concert tickets, free publicity and financial compensation for out-of-pocket expenses.)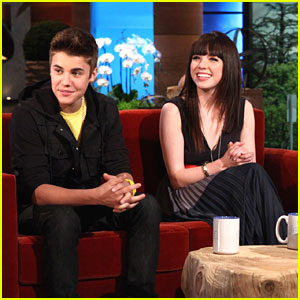 It was a harmless enough prank, yes, but the next time Bieber tweets something, he might want to consider doing what so many pop stars are doing and tweeting it to someone who's also famous"like his new BFF Carly Rae Jepsen, the recipient of several recent Bieber tweets, including one wishing a happy easter to his fellow Canadian and fellow Top 10 resident on Billboard's Hot 100 (Bieber with Boyfriend, Jepsen with Call Me Maybe).
Who else is connecting on Twitter? I love you, you cray, Katy Perry tweeted on March 31 to Rihanna, who made news when she began following her ex Chris Brown on Twitter. Rihanna's sometime collaborator Nicki Minaj had a brief war of words with Cher last November on Twitter over a third party's misinterpretation of Minaj's lyrics: "@cher did you know that b***h @NICKIMINAJ dissed you in her song DID IT ON EM." Cher flipped. Minaj fans flipped, too, explaining that it was a "rap metaphor," not a jab. Cher conceded defeat. Minaj offered, simply, "@Cher #stopit5." Case closed.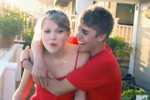 More recently, Minaj has had lighter Twitter banter with Ciara, DJ Clue? and Birdman, while revealing that she used to have a crush on the rapper Mystikal. Nothing groundbreaking there, but it's always fun to know who's tight"or maybe not"with whom. After an anti-Prodigy Twitter tirade courtesy of his Mobb Deep partner Havoc on April 9 left many thinking that the rap duo might be on the verge of splitting up, Havoc announced that he didn't wanna be startin' somethin'"his account had been hacked.
On a friendlier note, pop star Kelly Clarkson is Twitter pals with Nashville stars Blake Shelton, Miranda Lambert, Sugarland's Jennifer Nettles and Reba McEntire. Another country star, Taylor Swift, took to Twitter to show Bieber what a good sport she was after he Punk'd her for MTV.
And what a great publicity tool these Twitter dialogues can be, too"especially when they become online news, as Madonna has found out. Her latest release, MDNA, debuted at No. 1 on Billboard's Top 200 album chart, selling 359,000 copies, 79,000 more than 2008's Hard Candy, which also entered on top, without the benefit of a release-week media blitz.
But who needs Today show and American Idol appearances to boost album sales when Twitter can do it for you? Looks like Madonna is taking publicity pointers from her "Dance 2nite" collaborator Kanye West, who (thankfully) hasn't begun exchanging Twitter sweet nothings with his latest rumored paramour, Kim Kardashian"yet.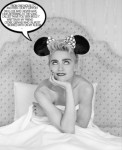 Madonna's Twitter tour began after she was slammed by electronica producer Deadmau5 following what he interpreted as a drug reference made by Madonna while introducing electronic act Avicii at Miami's Ultra Music Festival in March. How many people in this crowd have seen Molly? Madonna said to the throng, prompting Deadmau5 to slam her for invoking the name Molly, a term used to refer to MDMA, a key ingredient in the drug ecstasy, first on Facebook, then on his blog, then during a Madonna Q&A session on Twitter.
The pair eventually kissed and made up, virtually speaking, after Madonna tweeted an old photo of herself wearing mouse ears and the explanation that she'd been referring not to drugs but to a track by her pal Cedric Gervais. A week later, she continued her celeb-to-celeb tweet spree.
Following MDNA's No. 1 debut, Madonna once again made news when she sent a congratulatory tweet to Lionel Richie, her fellow '80s superstar who debuted at No. 2 with his latest album, Tuskegee, immediately making it his highest-charting release since Dancing on the Ceiling hit No. 1 in 1986. (Katy Perry, Britney Spears, Blake Shelton and Darius Rucker also tweeted congratulations to the chart-topping pair.) The exchange between the still-kicking ˜80s stars was as revealing as any interview Madonna has done in recent memory. Among the revelations: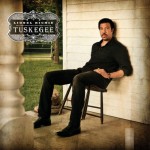 1) Madonna might not be able to spell the last name of her ex-husband Guy Ritchie. Congrats on a successful record. To the other Richie in my life, Madonna tweeted to the bested competition.
2) Madonna and Richie have history, outside of the charts. They used to be neighbors in a place that Madonna now calls a shithole.
3) Madonna is too cocky for her own good. Ok, but as long as I'm on top, she tweeted in response to Richie's What's going on family? Can you believe we are sitting on the top of the charts together again? There is no one I would rather be on top with. Congratulations!! I am so happy for you. Well, maybe Madonna's over-sized ego isn't exactly a news flash, but after her humbling Twitter run-in with Deadmau5, she probably felt the need to show the world who's still boss.
And the star who has helped launch so many trends into the pop-cultural stratosphere may have done it again with yet another one: the Twitter publicity blitz in lieu of a TV one. Not only is it just as entertaining, but the writing can be a lot more clever than any of those party clichés in "Girl Gone Wild." Tweet on!