pubished by
kateb
on
April 6th 2012

The Good
Jack White releases copies of new single via balloon
If you happen to see a deflated blue balloon in your trees with a record attached to it, then you are likely the proud recipient of Jack White's newest single, Freedom at 21. In true Willy Wonka fashion, the team at Third Man Records released 1,000 copies of the new track via balloons from their headquarters in Nashville. The flexi discs have instructions for finders to submit photos and discovery location. We like to imagine the older gent in Huntsville, Alabama, rocking out. Try it.
Helena Bonham Carter stars in new Rufus Wainwright video
HBC channels her sexually frustrated librarian in the moody new video for Rufus Wainwright's Out of the Game. And Rufus, well he channels a bunch of personalities: glam cowboy, blonde lady-dude and Kurt Cobain. Enjoy the angst below.
The Bad
Weird Al Yankovic suing Sony Music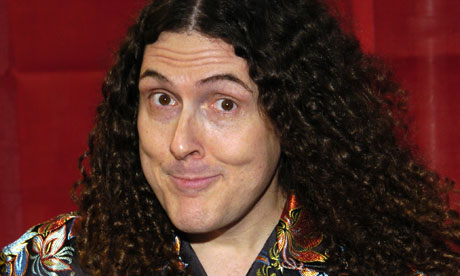 As they say, life imitates an imitation of art (ed. note: no one says that). Music parody master Weird Al Yankovic once wrote a Rage Against the Machine parody called I'll Sue Ya, and he's finally making good on his threat. Yankovic filed a suit against Sony Music for $5 million, alleging that the label underpaid his royalties. Read all about the beef
here
.
Whitney Houston's autopsy report released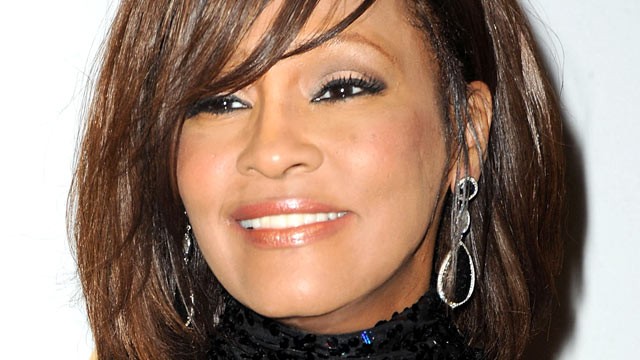 It looks like a combination of cocaine, alcohol and heart disease led to Whitney Houston's accidental drowning in a hotel bathtub on February 11. The
late singer's autopsy report
also revealed traces of Xanax, marijuana, Flexeril and Benadryl. In conclusion, DON'T DO DRUGS, KIDS.
The Ugly
Boy George gets poked in the eye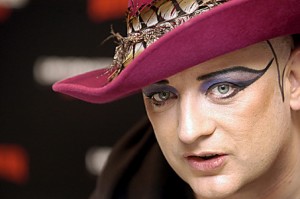 There are probably many folks out there who have wanted to pop Boy George in the eye at some point. Some bloke actually did this weekend
during a club scuffle
, forcing George's makeup artist to
get creative
. Check out his one-eyed swagger here.
The Fray sissify the national anthem
People weren't too keen on The Fray's rendition of The Star Spangled Banner for the NCAA championships. Apparently adding lots of jangling acoustic guitar parts and plaintive vocals can really lame up a war ballad. Judge for yourself by watching their performance below.
Miscellany