Every now and then, an artist emerges who reminds us that hip hop isn't dead"an artist who revives the lyricism, storytelling, and passion that once made the art of rap so powerful; an artist who epitomizes the hunger, the drive, and the inspiration it takes to write songs that turn to classics and make hits that speak to generations.
Tito Lopez is that artist. And he knows it.
The 24-year-old Gulfport, Miss. native has been a quiet storm of talent for years, making his debut with Impatiently Waiting in 2008. He's been gaining momentum after the release of his 15th mix tape, The Lost Files of Tito Lopez: Reloaded, heated up the streets with a stellar single and video, Mama Proud. He's been heating up even more since a slew of successful appearances, one pretty heavy co-signer, and his latest mix tape, Hunger Games dropped Thursday.
Kids that fight to the death, is a fucked up premise behind the movie, but that's what hip-hop does, he says.  I want to bring back that competitive spirit in hip-hop.  There's no distinct sound like back in the day. That's really my mind state.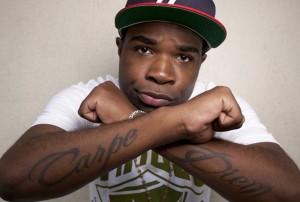 Lopez first caught wind of The Hunger Games during his five-year stint as a Barnes & Noble employee.  A job he calls his best ever. I have parts from the movie laced into mix tape.  They had a whole speech in there talking about underdogs, he says.  They call me ˜the voice of the underdogs'.  It was like a light from God telling me to use it. It's gonna be incredible."
The lead single from that project, Jessica may be the best song I've heard all year.  Striking a chord in me on first listen that no rapper has hit since I was in high school. Another noteworthy track is a sequel of sorts, entitled Father Proud, released just in time for Father's Day.
Mix tapes now are treated like free albums, so for other artists, their first albums are really their fifth albums. A mix tape to me is an actual mix.  There's a few freestyles there, a few old school beats, there's always gonna be '90s tracks because I love them, he says. I record it myself, mix it myself on a smaller level.  I just throw on a beat and rap raw.  It's just street shit.
His songwriting is an obvious strength; rivaled only by his effortless flow of poignant prose.  A clear departure from the sexed up, dumbed-down offerings of his peers, Lopez demands a certain intelligence from his listeners, and stands on that certain kind of confidence that only comes with true conviction.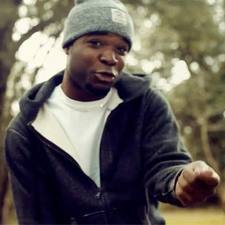 I won't let others dictate whether I'm dope or not, he tells me while reflecting on his recent endorsement by Dr. Dre which came after Lopez free-styled for him on the spot at Capitol Records.
If Dr. Dre said I was dope or wack, it wouldn't make a difference to me. To have the endorsement of a legend is cool, but I'm convinced I'm gonna be a legend too. It has to be that way.
Lopez is also insistent that he maintains his vision at all times. I write all the treatments and concepts and work them out with the director.  If you already have a vision nobody stops the vision. I already know what I want when I'm making the song. I'm blessed to have that backbone to not let nobody tell me what my vision is gonna be, he says. Right now, there are plenty of videos to choose from, but if you ask Tito, he's likely to suggest his personal favorite, Mama Proud.
It's my ˜Juicy', he says of the video he filmed in his hometown on the Gulf Coast.  My mom is in the video and all my people are in that video.  I'm straight spittin' for real.  You can't knock it. That's my favorite joint now.
His debut album has no firm release date from his label, Capitol Records, but Lopez promises big things from his first full-length project.
I get a lot of focus from my label because they don't have a lot of rappers.  The album will be on another level, he says. I wanna take it back to the old days.  Biggie Smalls didn't have big names on his album or Nas on Illmatic.  Most of these cats out here put out compilations now.  I'm not knocking it but I have a lot to say.  It's my album. You're hearing me.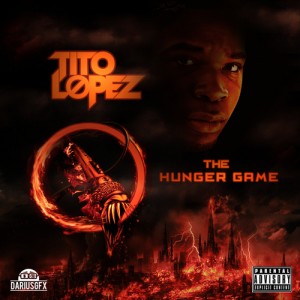 For now, Lopez will continue making the rounds, promoting his mix tapes, making appearances, and living out of his suitcase.  He's slated to hit the road with fellow Mississippi native, Big K.R.I.T. when they go on tour in July.
Everywhere I go, they want me to spit because everyone is making strip club joints, he says.  Being from The South; people expect me to sounded a certain way, but I don't give a damn. I'm known for being a spitter. While his allusions to other rappers' tendencies aren't necessarily fighting words; Lopez is more than ready to back up his bark with a bite if his confidence inspires any beef from his competition.
If you say my name on a song I'm gonna diss the hell out of you. I don't go looking for it, but I'm not one to back away from it, he says. I can't deal with disrespect because I know who I am.  In life I'm a really nice, genuine, good dude. I'm a nice person period. I know the level of respect I show everybody.  If you don't show me that same respect, I will never shy away.  Let's do it.  I don't condone it, but if it pops up? Let's go, I don't give a fuck.
Based on his fearless freestyle performances including the famous Def Jam cypher, and most recently on Shade 45's Sway In The Morning satellite radio show; I wouldn't want to get in the ring with this one.
Lopez cuts to the core of his listeners. Like the great rappers of the '90s whom he's modeled himself after, his lyrics revive the long lost art of storytelling that once made hip hop so great.