It would be impressive enough to note that the original string songs Jimbo Mathus wrote so closely mirror classic tunes of that format, notably those on the just-released Old Times There album by the South Memphis String Band, that one must look at the linear notes to differentiate them. But when much-praised singer-songwriter wrote the string tunes, he was also writing an array of songs in the garage band, blues, and rock formats.
It's not that hard for me, Mathus, a self proclaimed rock music "nut," said modestly when the quality of the songs he penned was praised. I write a lot, so it's not that difficult. It's just different patterns of speech, different chord structure, rhythms, syntax. I don't know; I get weird little inspirations.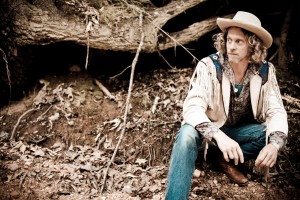 Lucky for fans of alt-country, delta blues, and rock that Mathus has chosen to release some of those musical inspirations on a six-song EP Blue Light, set for a July release. The prolific Mississippi-born songwriter who founded the much-acclaimed Squirrel Nut Zippers, uses this record to share his Mississippi born-and-bred insights.
I'm singing from absolute experience on this recording," Mathus said in promoting the album. "Raw stories of real events.
Perhaps it's not surprising that many of the dates on his upcoming tour are in the deep south, so closely tied are the songs to the delta. Sure, they're easily labelled as rock, but let's remember that Elvis Presley, the King of Rock, was the consummate country musician, born in Tupelo, Miss., and raised in Memphis.
Although Mathus doesn't say it, it's clear that his songwriting chops come from his spiritual connection with music. That's why he supplements his solo work with side projects such as the South Memphis String Band. On that project, Mathus joins with long-time friends Luther Dickinson, lead guitarist for the Black Crowes and North Mississippi Allstars, and GRAMMY Award-winning blues musician Alvin Youngblood Hart, to write and play what Mathus calls kooky American music.  Musician Joshua Showah also joined the band for its last recording.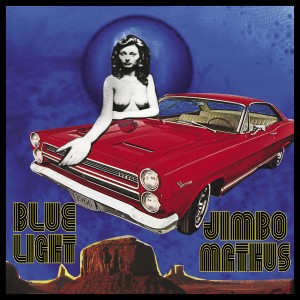 "The fact is that [all of us] grew up with acoustic and folk music," said Mathus who also leads the Tri-State Coalition group, whose last release was the critically acclaimed 2011 album Confederate Buddha. "I, more than the others, really grew up with folk. My father played the banjo, guitar, and mandolin and we played folk festivals and bluegrass festivals. Even though [Youngblood Hart and Dickinson] appreciate the art form, to me it's more of what I normally do, sitting around playing it.
The music is such a part of him, in fact, that almost anything summons his muse. Mathus talks of hearing documentary filmmaker Ken Burns quote Confederate Gen. "Stonewall" Jackson. A few minutes later, Mathus births a song.
Some songs are written in a minute, he said. They fall off the bone for me like that. I write rock, swing, jazz, calypso, but the folk stuff comes easy. I made of point of writing original music at an early age. I don't really need an instrument [on which to write]. I just get a concept and go. I guess that kind of makes me stand out.
Find out more about Jimbo Mathus, his music, and his tour on his website.