The Good
Beyoncé remembers MJ on 3rd anniversary of death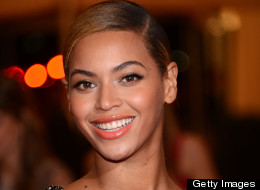 Beyoncé may be a mom who moshes, but she's also a mom who remembers. To honor the 3rd anniversary of Michael Jackson's passing, the singer posted a letter on her website, saying, Michael Jackson changed me, and helped me to become the artist I am. Read the whole thing here.
Lana Del Rey goes back to Camelot in National Anthem
In the video for National Anthem, Lana Del Rey reimagines what Camelot might be like if Jacqueline Kennedy got her nails did in Queens and JFK had more swag. The cinematic video features vintage looking shots of Del Rey and rapper A$AP Rocky sailing, playing on the beach with their children, and grinding on each other during cocktail receptions. Enjoy.
The Bad
Paris Hilton tries to DJ, fails
Paris Hilton debuted her new single, Last Night at a Sí£o Paulo club this week. But instead of playing the track, DJ Butterfingers played Rihanna's We Found Love. Finally a real DJ stepped in to fix things while Hilton fist pumped a glitter mic. Somebody make it stop.
The Ugly
Nas pays tribute to failed marriage on new album cover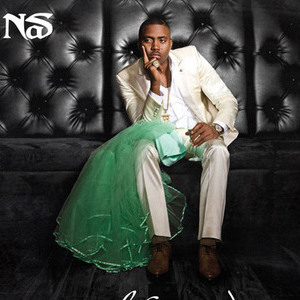 When Kelis and Nas split up back in 2009, all she left in the house was her wedding dress. Now Nas has used the frock as a prop on his album cover. Name of the record? Life is Good. Kelis responded that she thinks the cover is awesome. Now that's how you play nice.
Ke$ha gets her lips inked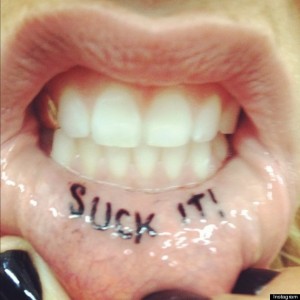 Do not, we repeat, DO NOT do as this tattoo instructs until you've gotten a tetanus shot.
Miscellany