You don't have to be stoned to be psychedelic. Sure, people tend to tag psychedelia as trippy, but that appellation has as much to do with the transporting quality of the best psychedelic music as it does with anything Timothy Leary ever espoused. After all, even Jimi Hendrix himself famously described the titular satori-like state described in Are You Experienced? as being not necessarily stoned, but beautiful. But if you're after a more modern example, turn toward The Sufis, a young Nashville-based trio of psychedelic rockers whose driving force, Calvin LaPorte, observes, Bands who say they're psychedelic but don't really sound like they are, we encounter them all the time, and it's pretty much guys who just smoke a lot of weed, and the music sounds better when you're stoned. I think that's what that kind of 'psychedelic' is, but we wanted to hone in more on the arrangement of psychedelic music.
Together with guitarist Jay Smith and drummer Evan Smith, multi-instrumentalist LaPorte pays homage to the swirling psych-pop sounds of the ˜60s on The Sufis' self-titled debut album. And while his primary influences were making records before he was born, LaPorte comes by his inspirations naturally. He was first bitten by the paisley-patterned bug as a child, via his father's record collection. I've been listening to that kind of stuff since I was six or seven, he recalls, The Beatles, I heard [Pink Floyd's Syd Barrett-fronted 1967 single] ˜See Emily Play' really early on, seven or eight. And he [LaPorte's father] had a lot of Beach Boys, that's definitely one of the big influences.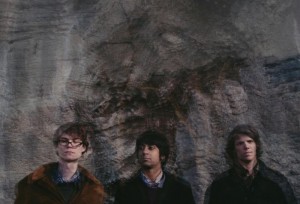 LaPorte finds one of the most irresistible elements of ˜60s psychedelia to be Melodies where the melody line has a relationship to the chords that's unusual, such that they produce weird harmonies"and definitely the arrangement and production. A single like ˜See Emily Play,' there's so many tape splices, it's even influenced by [avant-garde cut-and-paste tape-manipulation technique] ˜50s musique concrete, treating the music as raw material and then using the production, arrangement, and editing to actually create the song. When I made the record I spent more time cutting up tape and rearranging it than actually recording. Accordingly, The Sufis are equally interested in creating complex, bewitching aural collages and crafting concise (if eccentric) pop songs. The first two songs [on the album] are more pop, confirms LaPorte, and the third one is bridging between pop and experimental, and then it kind of goes off, but it kind of comes back at some point. He adds, I always loved pop music and for me its kind of a challenge, I feel like more experimental stuff just comes naturally for me.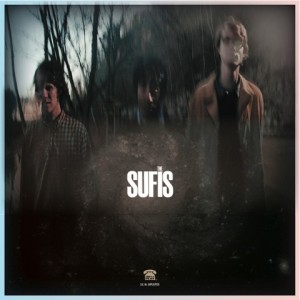 At a key point in their musical evolution, before they even started pursuing their current project, the members of The Sufis gleaned inspiration and advice from a previous generation of Southern psych-pop explorers" the Elephant 6 collective, best known for the records released by core participants Olivia Tremor Control, Neutral Milk Hotel, and Apples in Stereo in the ˜90s. We're good friends with them, says LaPorte. We've hung out with the guys from E6 a bunch. Julian Koster, he played in Neutral Milk Hotel and he has the band Music Tapes, he played in the Olivia Tremor Control too. He was kind of the guy who said, ˜You should get this kind of tape machine, you need to learn how compressors work.' When we were like 17 or 18 those guys really inspired us. Me and Evan¦we went down to Athens to hang out for a weekend and the guys just kind of took us under their wing and showed us some stuff, and we just got inspired and did our own thing. Julian, he kind of told us, ˜This is how you make these sounds.' None of our music is made from computers, we have tape machines, and it's really hard to work with it¦it's a really strange way to make music.
Of course, being an experimentally inclined psychedelic ensemble doesn't exactly put The Sufis in league with many artists in their hometown, but that seems to be the way they like it. The country music part isn't that much of a problem, says LaPorte, dispelling a natural misconception. The country music thing, it's so mainstream it's not affecting us¦we don't get fazed by it that much. In Nashville, JEFF the Brotherhood and those kind of bands are mostly about punk, kind of garage stuff"they're mostly about getting drunk and playing shows and having a good time. I don't find anything wrong with that, but us and [fellow Nashville psych band] The Paperhead are more like-minded, in that we concentrate more on listening to records, kind of educating ourselves, and trying to make decent records, where other people are more into the live acts¦party music kind of thing.
The Sufis have been strictly a studio project up to now, but some of the reasons are strictly logistical. The reason we haven't played shows is it's really just three of us, explains LaPorte, and we probably need five or six people to properly do it live, that would just be a different band, the way I think of it. As it stands, LaPorte himself supplies the majority of the exotic textures to be found on The Sufis' album. In addition to standard axes like bass and organ, LaPorte says, We have a harpsichord, which is kind of a baroque instrument. [Baroque-pop pioneers] The Left Banke, we're heavily influenced by them. An old Indian instrument called the tanpura"it's a four-stringed instrument that can give you a buzzy kind of drone sound, it's not like a sitar, it's a background drone, really interesting.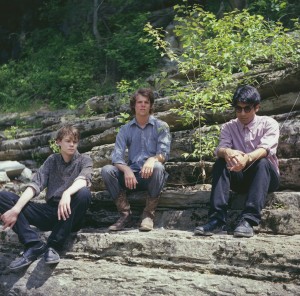 The Sufis' sound proved intriguing enough to catch the ear of eclectic British hitmakers Cornershop, no strangers to Indian instruments and psych-pop flavors themselves. Consequently, The vinyl version of The Sufis' album will be released by Cornershop's own label, Ample Play. LaPorte and company first came onto Cornershop's radar when Ample Play was reissuing a record by The Sufis' aforementioned fellow travelers The Paperhead, and the latter's Ryan Jennings brought The Sufis to the label's attention. He sent the tracks and they got in touch with us really soon, remembers LaPorte. If you're wondering who's putting out the CD version of The Sufis, a clue can be found in the band's adherence to old-school ways. We had a label to put out a CD but we decided we didn't want to do that, reveals LaPorte. Ample Play are putting it out on LP and Burger Records is putting it out on cassette"they're really cool, at first I thought they were kind of weird¦they're just these two guys out in California who started putting out tons of cassettes, and their label's gotten pretty big now¦they've been really helpful to us, giving us a bunch of money to help make our record.
Don't fret though, even if"unlike The Sufis"you aren't living in an analog world, you'll still be able to buy a download of the album, which is slated for a July 2 release on both LP and MP3. But even after you've absorbed it in full, don't assume you've got these guys pegged. LaPorte says the band is already working on its second album, and it's anything but a sequel. We're really going in a different direction, he reports, our next record is not even psychedelic at all"it's kind of like early-˜60s British Invasion pop. So I guess we're kind of going more backwards in time in some respect.