Hunter Hayes has hit gold with "Wanted," the second single from from his self-titled debut album. Between that song and the first single from the album, Storm Warning, Hayes has also watched digital sales move beyond the one million mark.
Although Hayes is only 20, he is a virtuoso performer, writer, and producer who played every instrument and writes or co-writes every song on his album. The 2012 Academy of Country Music (ACM) New Artist of the Year nominee is on a musical fast track touring with household names including Taylor Swift, Rascal Flatts, Keith Urban, Brad Paisley, Trace Adkins, and Hank Williams Jr. As he continues his own tour and looks ahead to joining Carrie Underwood's "Blown Away" tour this fall, it's clear his star is continuing to rise. Recently he took time out from his jam-packed schedule to talk about his music, performing and one special inspiration for his latest hit single.
OS: Congratulations on your recent success! You've certainly had a lot of great news lately. It has to feel surreal in a way.
HH: Just about five years ago or so when I was a freshman in high school, I was dreaming of this day. I was dreaming of traveling in a tour bus and playing theatres and [large venues]. Now I'm dreaming about traveling with several tour buses and playing arenas. This really is all a dream come true.
OS: So you co-wrote the song "Wanted." What is the song about?
HH: I co-wrote it with Troy Verges. I had this idea about what I wanted to tell this (female) friend of mine who I just want to spend time with every time I'm home. So we were talking about that and he was helping me with what I'd say. So that's really how the song came together.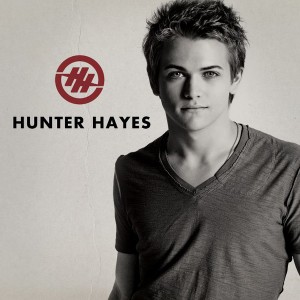 OS: Does this young lady know the song is about her?
HH: NO! And she won't, either. We're going to be discreet about that.
OS: So you'll soon be touring with Carrie Underwood. She seems like such a nice person. Have you gotten a chance to talk to her about the shows?
HH: She is a very nice person and I'm just honored to tour with her. I haven't had a chance to talk to her much but at one [awards show] I did tell her that I couldn't wait to talk to her about [staging and production] and she was really excited about it too. I've had 10 awesome [concert dates] with Taylor Swift and now I'm going to have these dates with Carrie.
OS: As you look ahead to working with Carrie, what do you think will be the best thing about the tour?
HH: Everyone on that team is a family. We're like that, too, but we are also a family. We care about each other, just like a family. And now that we're going on the road with Carrie, its great [because] everyone on that team is top notch. It's great [for all of us] because you feel a part of it. It's different when you are on just a few dates with someone. But when you're [touring] together for three, four months, it's a process and you feel like everyone is in it to win. What I have learned [from Carrie] in the few times I've gotten to talk to her"and I barely know her really"but I get a real brother-sister vibe with her. When we were talking about production, I told her, "Let's face it. My production really depends on yours and I am really excited to see what you will do." And she said she's excited to see what we can do, too. It's really great to be part of that. She was really welcoming, very generous, and was really positive about us getting to do this together. I love her as a writer and a performer and [working with her on] the production she is putting on will be great.
OS: It's always so heartening to hear someone is so down to earth because you often think of major performers"perhaps more in rock and other formats than country"feel a bit above everyone else.
HH: It's a beautiful thing about country music, our genre. That is one thing I do love about this genre. If it starts out somebody is your friend, that is not going to change. Even if you go from clubs to arenas in two or three years, you stay friends. There's no wall between performers. There's a transparency once you get to meet them and work with them.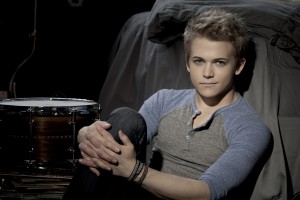 OS: Speaking of major musicians, I loved your comments about how overwhelmed you were when you met Joe Walsh when you played [CMT Crossroads: Joe Walsh & Friends]. You talked about how you then tried to settle down and just got into a groove.
HH: It definitely took a while to get there! I mean, Joe Walsh is an idol of mine. [But when we were on stage] he would look at me and I'd play something, he'd play something and I'm thinking "We re now making music together. I am on stage with Joe Walsh. No big deal." (laughs)
OS: I can see how easy it would be to be starstruck. I always feel so surprised, as silly as this sounds, that they are almost like photographs that came alive, you know?
HH: Oh, yeah. Being in the same room with Brad Paisley and [ZZ Top's] Billy Gibbons you think, "Wow. So all the photo shoots and video, that's you and now this is really you." It's definitely intriguing. Once you have gotten that close, you want to see more! I got to sit next to Billy and talk about [Stratocaster guitars]. I walked up to him with my guitar player, who was there for moral support to be honest, and Billy asked about my Strat and started talking to my guitar player. So there were two guitar players talking guitars and I just had a complete guitar geek moment.
OS: You should have talked about cars! I'm sure you know Billy loves cars and has quite a collection.
HH: We almost went into that! I totally would have!
OS: Sounds like you had a great camaraderie with Keith Urban, too.
HH: You can't expect someone like that to think about anything but the show but I got a call from my manager and he told me Keith wanted me to come down to [his] sound check. Keith took me backstage and he [was] showing me his new gear. He took his Strat off and put it on me! He said "You're a Strat guy" and we went pack and forth. We went into catering together and he was talking about what music he listened to when he was growing up. He asked he who I listened to and I said, "You, Keith. I studied you and your music." He laughed and then we started talking about cars"his Mustang, British cars, German cars, and we both have deep love for the classic American muscle cars.
OS: In talking to you, you always sound like an old soul, so together. It's tough to remember you're only in your 20s.
HH: It's all an act, really! I wish I was. As much as I talk, I'm a shy guy and was always trying to figure out where I would fit in, who I was. Music became the one thing that was appropriate for my personality. It's where I found my home. On this trip, I had a bus call at 8:00 and got on the bus. That's normally when we all get on Facebook and email friends. I got on [and got together with some others on my team] we we wrote three songs before 3:00 a.m. That was such a great moment. That's what I love.
Find out more about Hunter Hayes, his music and his upcoming concerts on his web site.
Watch the official video for "Wanted" here: