One week after his groundbreaking admission that he is gay, Frank Ocean is making headlines for a different reason. HDD predicts he'll move more than 125,000 copies of his Def Jam debut in its first week out based on digital album sales alone.  Thealbum, Channel Orange hits stores (sans Target) today.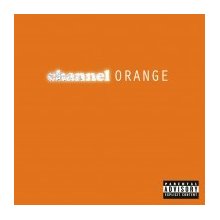 Jermaine Dupri posted an open letter on his website last week,  When I saw the # that Frank Ocean is suppose to hit next week, I got extremely Happy, I said I need to get in my car and and listen to this album, by the time I got to Sweet Life I was even more happy, finally!! a RnB album that's hip, without having the same 5 rappers on every song¦ I actually hope he hits 200k, for the sake of RnB, it's in the worst position it's ever been since I started making music, The Record company's don't believe in it, Radio won't play it if it don't have a rapper, and a majority of the artist that are labeled RnB, are confused and lost, so I repeat, I hope Ocean sells more than the 125k that he's on pace for, maybe these executives u'll wake the fuck up, or at least try to copy what he's doing, like they always do, by the way, the end of Pyramids jammin like a mufucka.
While Ocean never said he set out to save R&B, that might just be what he is poised to do.
I kinda wanted to mirror what Jay and Kanye did with Watch The Throne," he told BBCRadio1. "Preventing the leak by staggering the digital and physical dates. My thing was, I wanted all the promotional elements to be"I don't know if the word is ˜retroactive,' but kind of follow the album with the videos and the tour and do everything after. And kind of just let the music speak for itself for a second and not be in a situation where the record leaked. It was always my plan to drop it ahead of physical, he said of the release strategy that cost him a spot on Target shelves.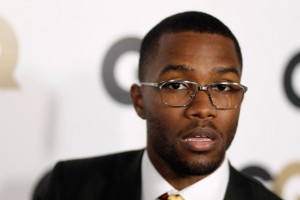 "I wanted to do things that I hadn't done before structurally with songs and I wanted to go different places sonically that I hadn't gone before. ¦ I tried to make something that was true to what I heard in my head, true to what I thought the future should be for me music-wise."
Since news of Ocean's homosexuality broke last week, there has been an outpour of support from some of hip-hop's elite.  Last week, 50 Cent told MTVUK, "Anyone that has an issue with Frank Ocean is an idiot," he said. "I think Frank Ocean is a talented artist, I think he's created material that made me know his name. That impressed me, with things he said on a song like 'Novacane.' I could care less about what his personal preference is in the actual bedroom," he said. "Obama is for same-sex marriage.  If the president is saying that, then who am I to go the other way."
Detroit's super-group, Slaughterhouse also chimed in their support of Ocean's recent revelation during an interview with FUSE last week. "This is great. I mean, I applaud him," said Joe Budden. "Like I said, the album is amazing, and hats off to him. Hats off to anybody that's comfortable with themselves. Much better than ninety-nine percent of these people running around, pretending to be something they're not."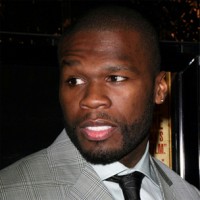 "A huge part of the industry is insecure. So, like, I embrace integrity. Definitely. I think it's awesome," said Royce da 5'9. "I think a lot of other artists should take a page out of his book and be themselves," said Royce. "Because you don't have to listen to it"that's your choice if you'd rather listen to it or not. The fact that he's telling you the truth is awesome."
While many others like Russell Simmons and Beyoncé have also voiced their support for Ocean's brave move, other want fans to focus on his artistry, not his sexuality.  Nas told Rap-Up.com, "Everybody's getting excited about records for the wrong reason," he said. "Listen to the music. The music is number one."
If his first week sales projections are any indication, Ocean and his album, Channel Orange, might be number one indeed.