Exclusive Q and A: Taking Back Sunday Talk Warped Tour Ten Years After 'Tell All Your Friends'

Any fan of early 2000's pop punk knows that Taking Back Sunday's Tell All Your Friends is the go-to warm weather record. Ten years after the album's release, TBS is still one of the biggest bands in the modern rock scene, so it's no surprise that they've been drawing the biggest crowds at Warped Tour all summer. We met up with drummer Mark O'Connell and guitarist John Nolan at the Mansfield date to chat about having icon status on Warped, writing new material and the rumored 10th anniversary tour for their classic debut record.
OS: You haven't been on the Warped Tour for many, many years. What's it like to be headlining the whole thing this year?
JN: I think the weirdest thing is that this band has a status, I think, at this point, amongst the other bands. The younger bands kind of look at us like something. You know, like we're these elder statesmen or something like that, which was not the case, obviously, in 2004. But yeah, it's definitely interesting to be on this tour and to be in this kind of position like that, where bands look at you a certain way, and even the audience, too. But it definitely feels like we're reintroducing ourselves to a lot of people at the same time, which is cool. I mean it's been a good thing all around, I think.
OS: You've never done Warped Tour with the lineup you have now. What's it like to have two new people out this time?
MO: Well he is one of the new people. [points at Nolan]
JN: He gets to talk shit about one of the new guys [laughs].
MO: And he's a new-old guy, the old-new…whatever. But, I can say that it's definitely more fun with John and Shaun [Cooper]. The original lineup.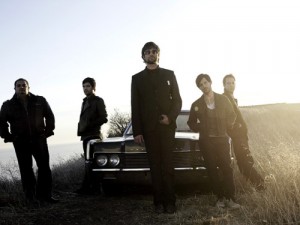 JN: I personally think the band is much better with Shaun Cooper and John Nolan in it. I mean just, a completely unbiased position, I mean, it's just better. Just better. [laughs] Everything is better.
OS: There are a lot of veterans out with you guys this year, like New Found Glory, Bayside, and Senses Fail. Is it nice to have bands that broke out around the same time you did on Warped Tour?
MO: Yeah. You know, we're always right next to Bayside and New Found Glory, so they're good dudes, we've known them for a long time, so it makes it nice to, you know, be able to wake up and see people that you know. Friendly faces, smiles, good friends. Good times.
OS: How did you decide what songs were going to make the set list for Warped Tour? Are you changing that up at all?
JN: We talked about it at the beginning, about changing up the set list a lot, and now we just play the same set. But…it's a real short set, so we decided just, you know, to play the songs that keep the set moving. You know, there's a pacing to it. And that is part of the reason we haven't mixed around with playing different songs. I think we found a nice pace, the songs move well, you know. I don't know, do you think we'll change it any more?
MO: There's one thing I wanna do going into this tour. I'm a fan of hearing songs live, like, if I go see a band that I love, I wanna hear the shit that I wanna hear. And coming from that idea, there's people that look at us, you know, like, "Oh man, this is Taking Back Sunday," you know. We're not going to go and play the songs that no one knows, or that no one's gonna fuckin' move around to. So we keep it fresh, you know, we play "Makedamnsure," we play "Cute Without The 'E'," we play "A Decade Under The Influence." All the songs that people want to hear. You know what I mean? So. Keep it nice, keep it exciting, bam bam bam, we're out.
OS: What are some of the bands you've been watching during the day before your set?
MO: None. [laughs]
JN: That's actually true. We don't really watch any bands. There's bands that we like, there's a lot of bands that we enjoy their music, but quite honestly, at least Mark and I don't really watch any bands. Other dudes in our band do check them out- but you know. It's the truth. We don't really watch other bands [laughs].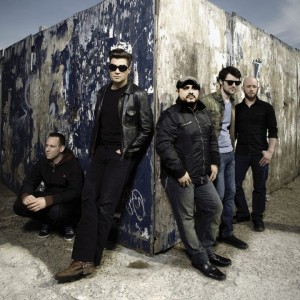 OS: It's been a little over a year since your last record came out, so have you guys started working on any new material?
MO: Yes, we have.
JN: Yes, we're demoing, we're getting ready. We hope that by early next year we'll actually be recording a new record. We'll see how it goes. But yeah, we've got a bunch of demo songs that we've already started working on that we're gonna finish up after this tour. We're trying to keep it going.
OS: Your albums all seem to make really great summer tracks, but especially your debut record, Tell All your Friends. You recently hinted at a 10-year anniversary tour this fall. Can you elaborate on that?
MO: We're gonna be doing a 10-year anniversary tour in the fall. [laughs]
JN: That's the elaboration, we will be doing it.
OS: Is there anyone else we can expect on the lineup?
MO: Are we allowed to [announce]? I think Bayside. Maybe.
JN: Yeah, maybe. It's not positive that it's happening, the support bands…yeah, it's probably fine [to announce]. Yeah, Bayside.
MO: It's not definite yet.
JN: But it's looking very good!
Check out TBS' latest music video, "This Is All Now":