The 2012 BET Awards were held Sunday night in Los Angeles, setting the tone for a sizzling summer of new music from some of hip-hop's biggest names. Beyoncé took home the trophy for Best Female R&B Artist while Nicki Minaj nabbed Best Female Hip Hop Artist for the third year in a row.
Whitney Houston was given one final farewell from a group of very talented loved ones including her mother, Cissy Houston, who sang Bridge Over Troubled Water to a sobbing crowd. Mariah Carey and Angela Bassett, along with the rest of Houston's Waiting To Exhale cast mates, also delivered heartfelt tributes.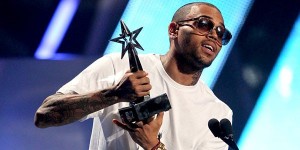 Performances from Chris Brown, D'Angelo, and Kanye West provided previews for some of this season's most anticipated releases. Brown's album, Fortune, was just released on July 3.  Last weekend, Brown was honored at the 2012 BET Awards winning Best Male R&B Artist after he gave a power-packed performance of Turn Up The Music and Don't Wake Me Up to a turned up crowd who can't help but be mesmerized by his unrivaled dance moves and brightly painted bare chest. His newest singles dropped last week and included one Drake diss and two crazy collaborations; Mirage featuring Nas and Get Down featuring B.o.B., as well as one stellar solo offering, Trumpet Lights.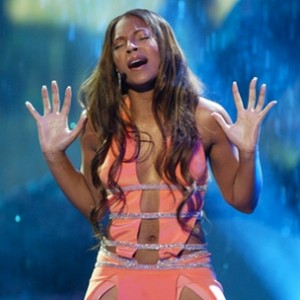 Brandy returned to the main stage Sunday night during her tribute to Whitney Houston at the 2012 BET Awards alongside Monica. Her comeback album, Two Eleven, is due out by August 28. In other hip-hop news, the aforementioned Nas is slated to begin his highly anticipated return to glory when he drops Life Is Good on July 17, but there's no telling if Def Jam will find another reason to push the project back again.  Last week he dropped a single,  Something with another back-from-the-dead superstar, Nelly Furtado.
G.O.O.D. Music plans to drop its compilation album, Cruel Summer next month with
2 Chainz's long-awaited full-length debut right behind it on August 14.Speaking of 2 Chainz, the rapper appears on Wiz Khalifa's latest, It's Nothin'.
Big Sean dropped Hundred Dollar Bill featuring Mac Miller last week. The compilation will feature appearances by Kanye's roster, including Pusha T, CyHi Da Prince, Q-Tip, Teyana Taylor, Mos Def, John Legend, Big Sean, Kid Cudi, and Mr. Hudson among others.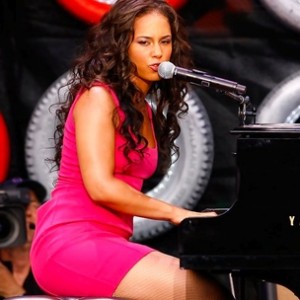 Ashanti is back in the booth and back with former partner, Irv Gotti who produced the catchy single, No One Greater featuring newbies, French Montana and Meek Mill. This collaboration fused some old friends with some new blood and created something special.
Don't be fooled by the title, Lupe Fiasco is making a point about how women are represented in hip-hop today on his latest drop, Bitch Bad. Once again, he's managed to sneak in some stellar commentary over a catchy beat helping the kids to learn lessons without them even knowing it.
Alicia Keys treated fans to a soulful track with big drums and an even bigger message on her latest release, New Day. The reggae-tinged delivery from Keys belting out a winning hook is the perfect recipe for the feel good anthem of the summer, making this single an unexpected favorite.