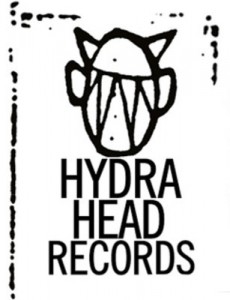 In what amounts to a heavy blow to the extreme music community, Hydra Head Records has announced that it will soon be closing up shop. The news of the 20-year-old label's "imminent demise" was revealed in a blog post penned by co-founder and ISIS vocalist/guitarist Aaron Turner.
"Hydra Head Records has never been a smooth-running operation," writes Turner. "We've spent the majority of our existence excitedly scrambling from one thing to the next, taking on more than we could ever possibly hope to achieve, and never quite finding solid footing in the midst of our self-induced whirlwind of chaos."
But the party had to stop some time. Turner goes on to note that Hyrda Head is only the latest casualty felled by the declining fortunes of the music industry at large. "Years of imbalance between creative ideals and financial realities, personal problems amongst the label operators, an unwillingness to compromise our aesthetic standards, a tendency towards releasing challenging (i.e. unmarketable) artists, and the steady decline of the music industry in general, are amongst the chief reasons for our inability to continue."
Turner could not be more right. The label has always been a home to generally unconventional music that found favor with niche audiences. The label has released landmark hardcore albums from the likes of Cave In's Jupiter, Pelican's The Fire In Our Throats Will Beckon The Thaw, and Botch's We Are The Romans over the years. SPIN notes that time had not mellowed the label's taste for the unconventional; Hydra Head currently counts experimental jazz outfit Bohren & der Club of Gore, grindcore band Daughters, and sludge metallers Torche among their artist roster.
The label will continue to operate normally until December, at which point the first phase of the shutdown will begin. The label is also set to offer a number of discounted bundles through their web store as their ceasing of operations gets under way. They will continue to service their back catalog.
Hydra Head is dead. Long live Hydra Head. A sad day indeed for challenging music. R.I.P.
More like this: